Swan Lake Inspired Luxury Wedding Cake
Inspiration for luxury wedding cakes can come from anywhere and everywhere. Why not let your interests feed your wedding cake ideas?  For instance this beautiful elegant cake pays homage to Swan Lake the ballet. I adore the ballet and relished the opportunity to create this cake.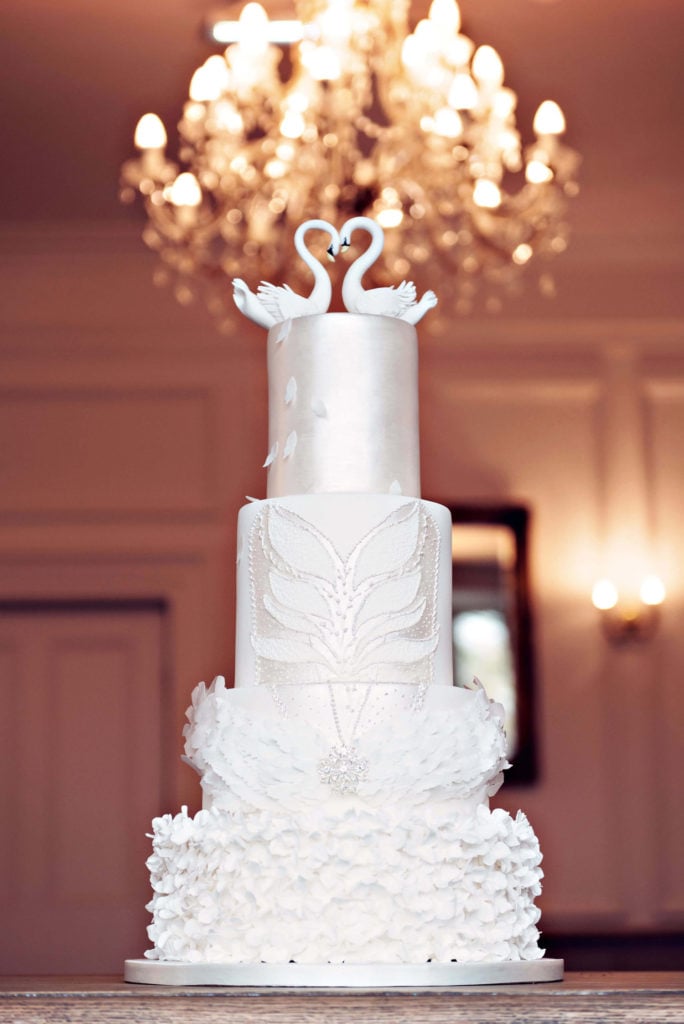 Creating the design
The creation of the design started with researching lots of images of Swan Lake.  What a joy seeing all those beautiful ballerinas and costumes. The stage scenery was just as inspiring but I decided to concentrate on the ballerinas for this particular cake.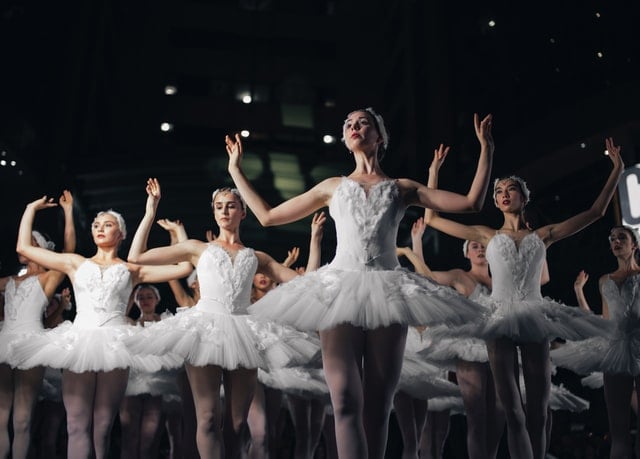 I soon homed in on the Prima Ballerina. Her costume was so beautiful and her headdress was simply divine.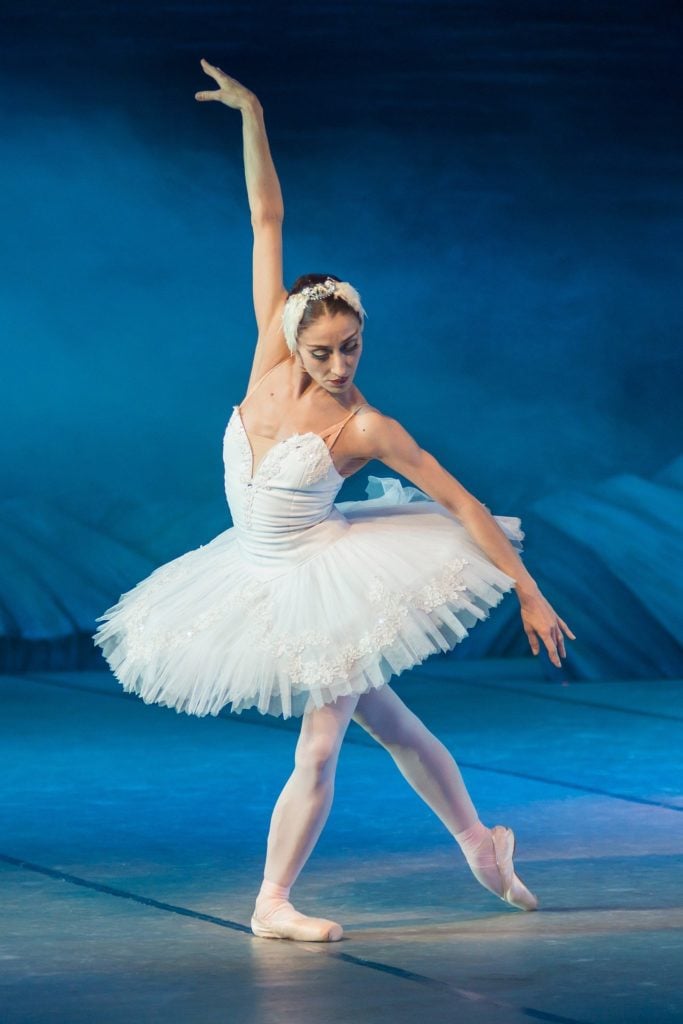 The next stage is to make a sketch. This usually involves several sketches until I am happy with the overall design.  I then develop ideas for colours and details. During a cake consultation I make sketches to help you visualise your bespoke wedding cake.
Making a luxury wedding cake
Luxury wedding cakes have to be luxurious inside and out. My wedding cakes are baked from scratch with fine ingredients which are locally sourced where possible. Each cake is covered in a coat of delicious chocolate ganache which  is made with Belgian chocolate. This coating of chocolate ganache gives a wonderful firm smooth base for icing, not to mention that it tastes amazing! The cake is finally ready for decoration after application of luxury sugarpaste. For cake inspiration you can find The Cake Pavilion flavour menu here.
Decorating the cake
I love decorating wedding cakes. After all the preparation I finally have a blank canvas ready for all the painstaking and delicate decoration that brings your cake to life.
Hundreds of handmade individual hydrangea flowers were applied to the bottom tier to represent the skirt of the tutu. I wanted something a little different than the usual ruffles seen on the bottom tier of wedding cakes. Creating an individual design is one of the joys of having a bespoke luxury wedding  cake.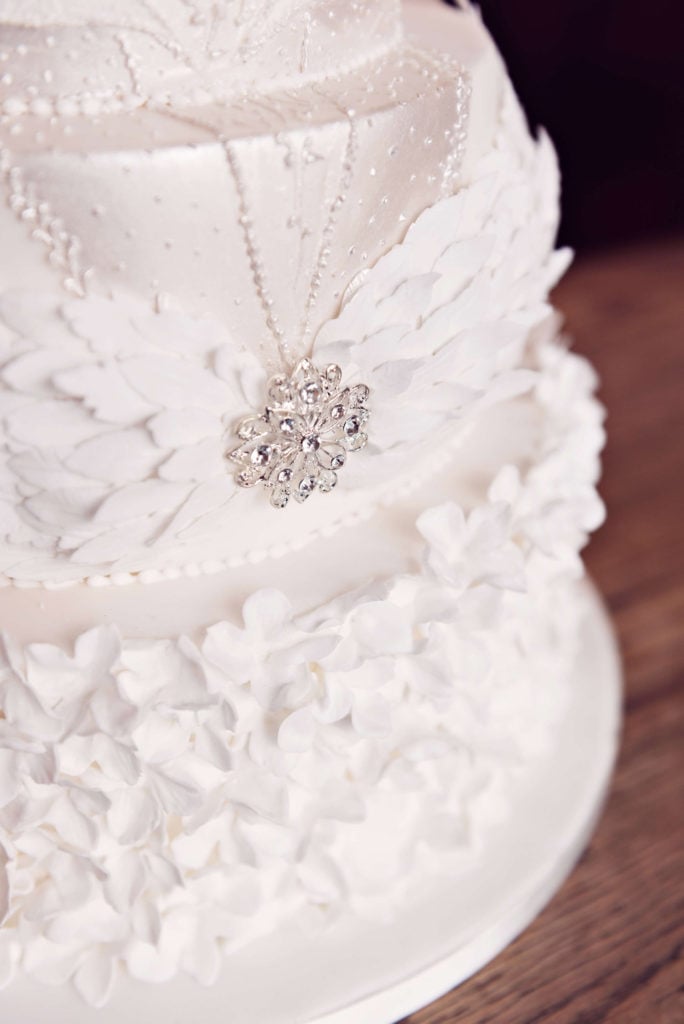 For the next tier I created a sugar prima ballerina headdress. The feathers took hours of painstaking work but every minute was worth it. Each feather was individually made and applied to the cake. The effect was sublime.
I hand piped a design on the next tier to mimic the bodice of the tutu and highlighted the design with edible lustre. I think this would be an opportunity to pipe a design taken from the bride's wedding dress to add a personal touch.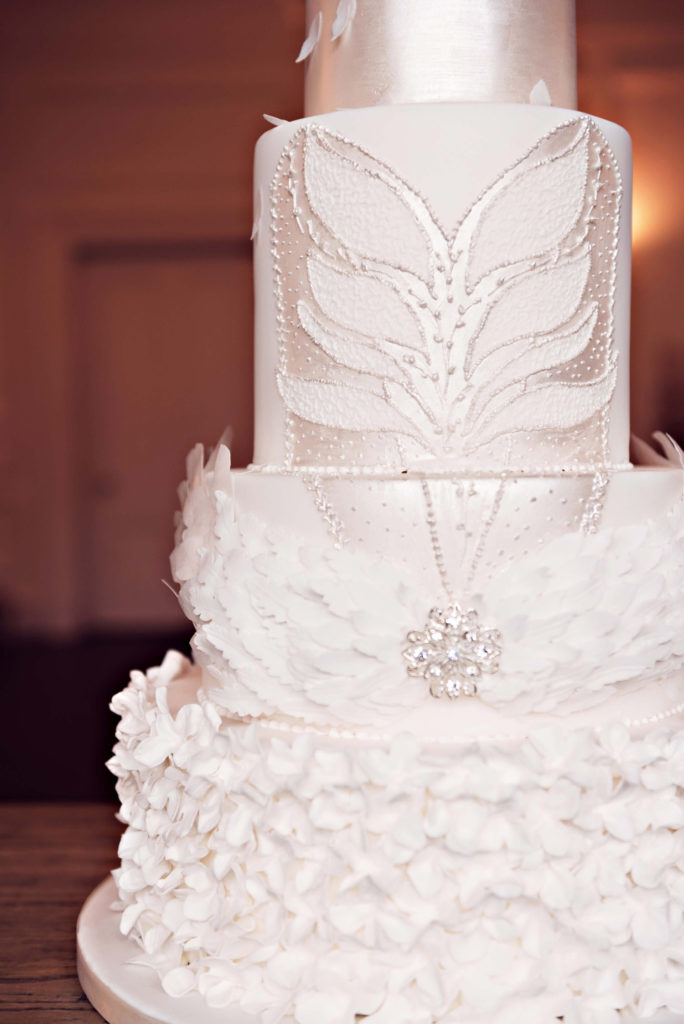 Wedding Cake Topper
The top tier was finished with lustre and tiny sugar feathers. Two handmade sugar swans with their necks formed into a heart were perched on top of the cake.  They were a perfect symbol of love and a lasting relationship. Call me a romantic but I just can't help it!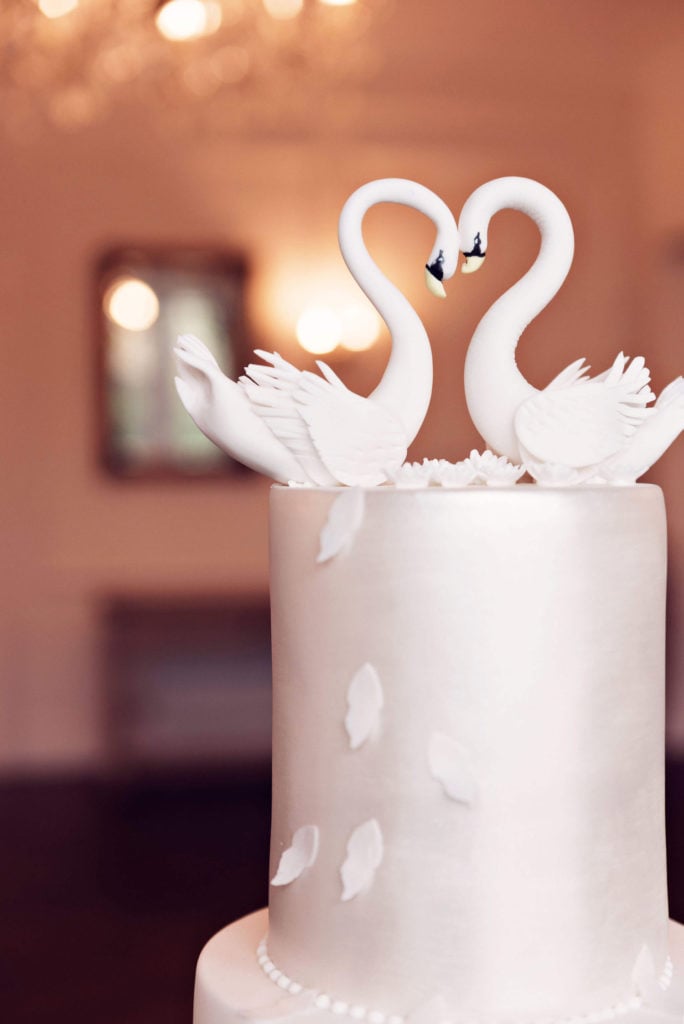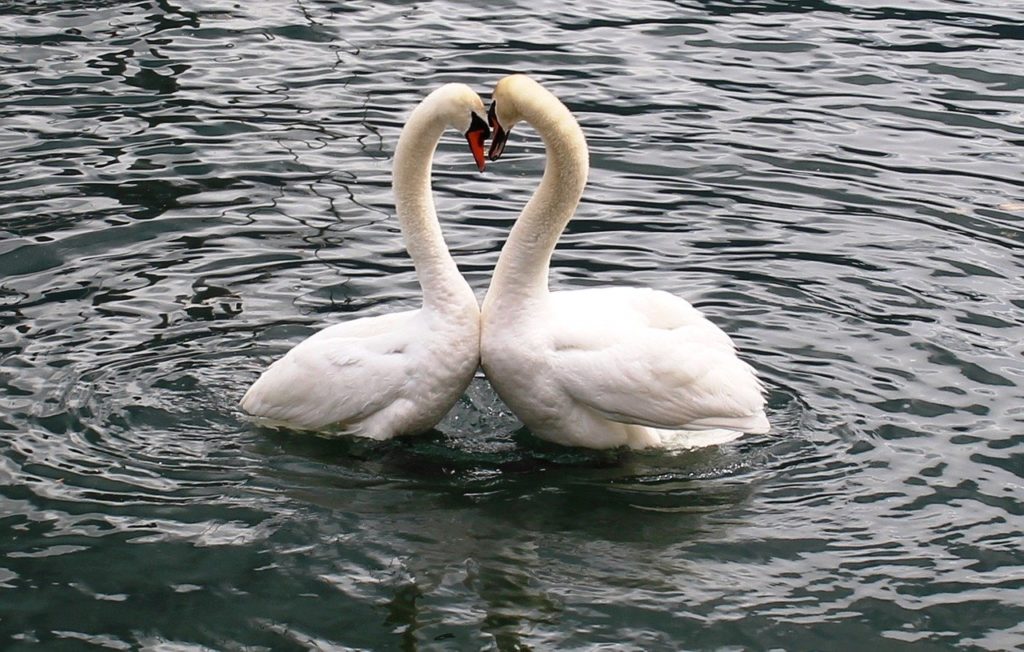 This beautiful cake was photographed at Ashfield House which is wonderful Lancashire Wedding Venue that provides the perfect backdrop for your wedding day.
If you would like to chat about your ideas for your amazing luxury wedding cake you can contact me here
Venue: Ashfield House
Photographer: Teresa C Photography