A Stress Free Journey to your Luxury Wedding Cake
It can seem overwhelming when arranging your dream wedding. Here at The Cake Pavilion we do not want  achieving your dream luxury wedding cake to be one of your wedding stressors. I am here to help guide you through the whole process of attaining the beautiful centrepiece luxury wedding cake that you desire.
Saving Your Wedding Date
I am often asked "When you should I book?" My answer is always "As soon as possible". I take a very limited number of bookings. This ensures that I create the exquisite luxury wedding cake that you have imagined. I can be booked up to 2 years in advance during the weekends and bank holidays of the busier summer months .
There are two ways of booking. You can save your date with a deposit and make detailed decisions nearer the time or you can decide all the details and then decide whether to save your date. This allows you to book early even if you do not know how you would like your cake to look yet.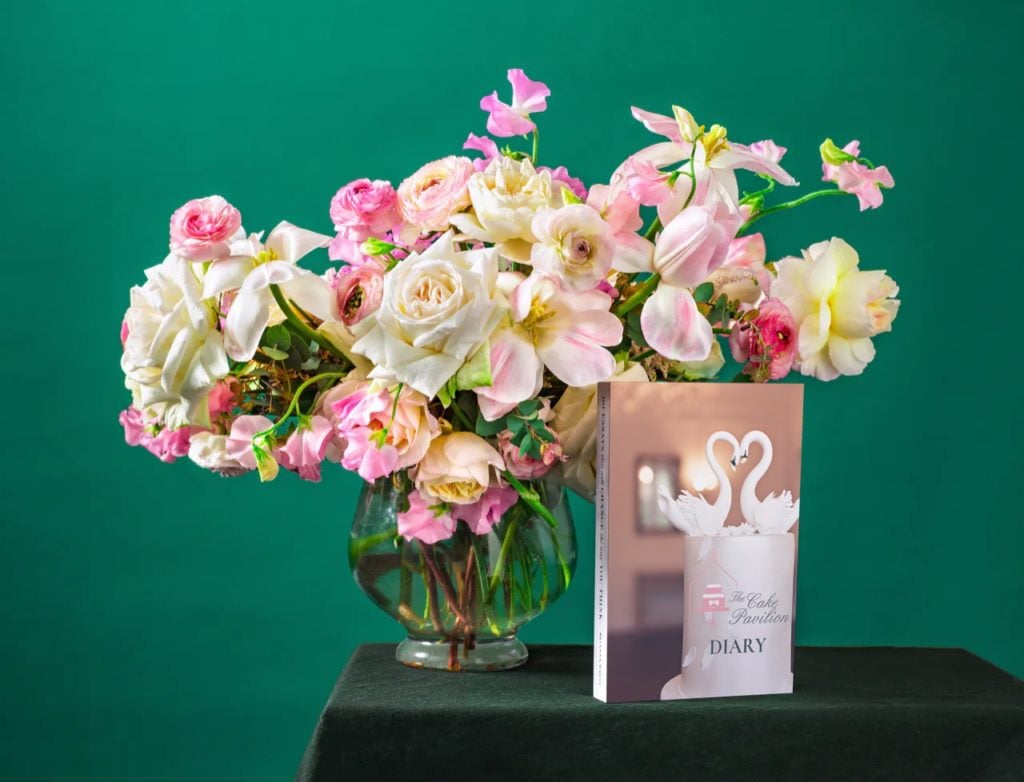 The Design Consultation
This is such an exciting part of the process for you and me. We work together to transfer your ideas to paper so that you can begin to see your bespoke wedding cake come to life. I help you make decisions about number of servings and the number of tiers. We can meet at The Cake Pavilion for a design consultation or we can have a Skype or Zoom meeting. Or by special arrangement I can come to meet you at your venue or other convenient meeting place. I can engage with your wedding planner if that meets your needs better. Whatever is best for you is best for me. I aim to provide you with a stress free experience.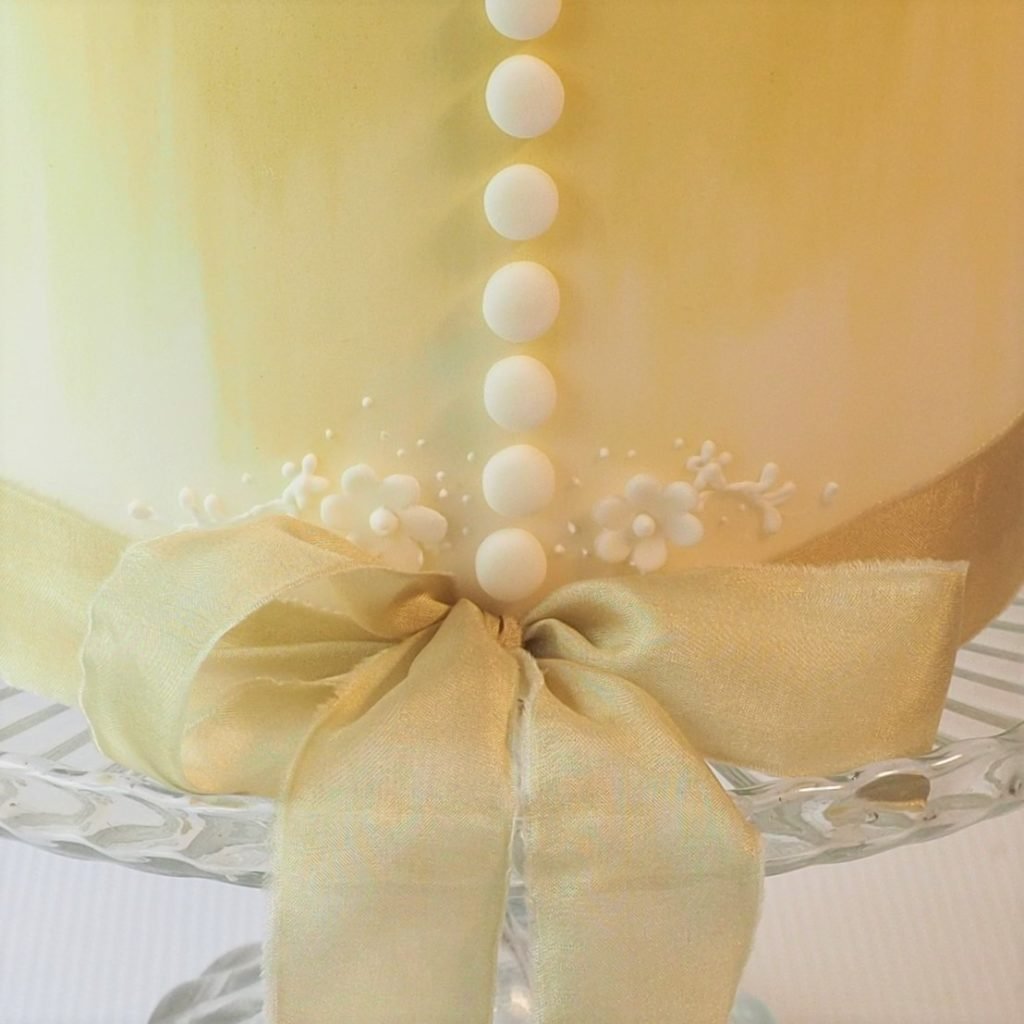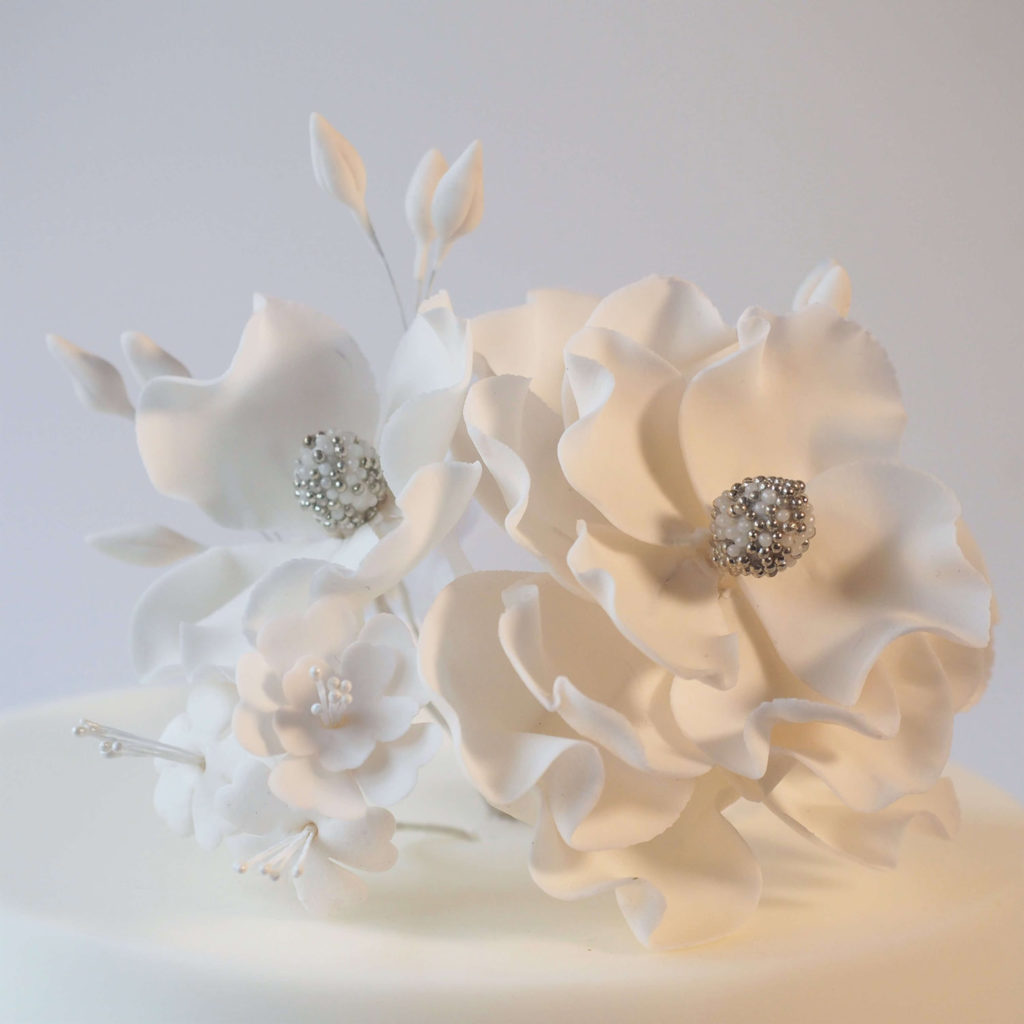 Your Wedding Cake Flavours
Choosing your cake flavours is definitely one of the highlights of your wedding planning. You can choose a different flavour for each tier, or you can have all the same, the decision is yours. I will help guide you through the process with lots of information about flavours and provide you with samples to try.  You can see the menu of flavours  here. I adore baking and will always try and accommodate any special requests. Luxury wedding cake samples are also available for delivery.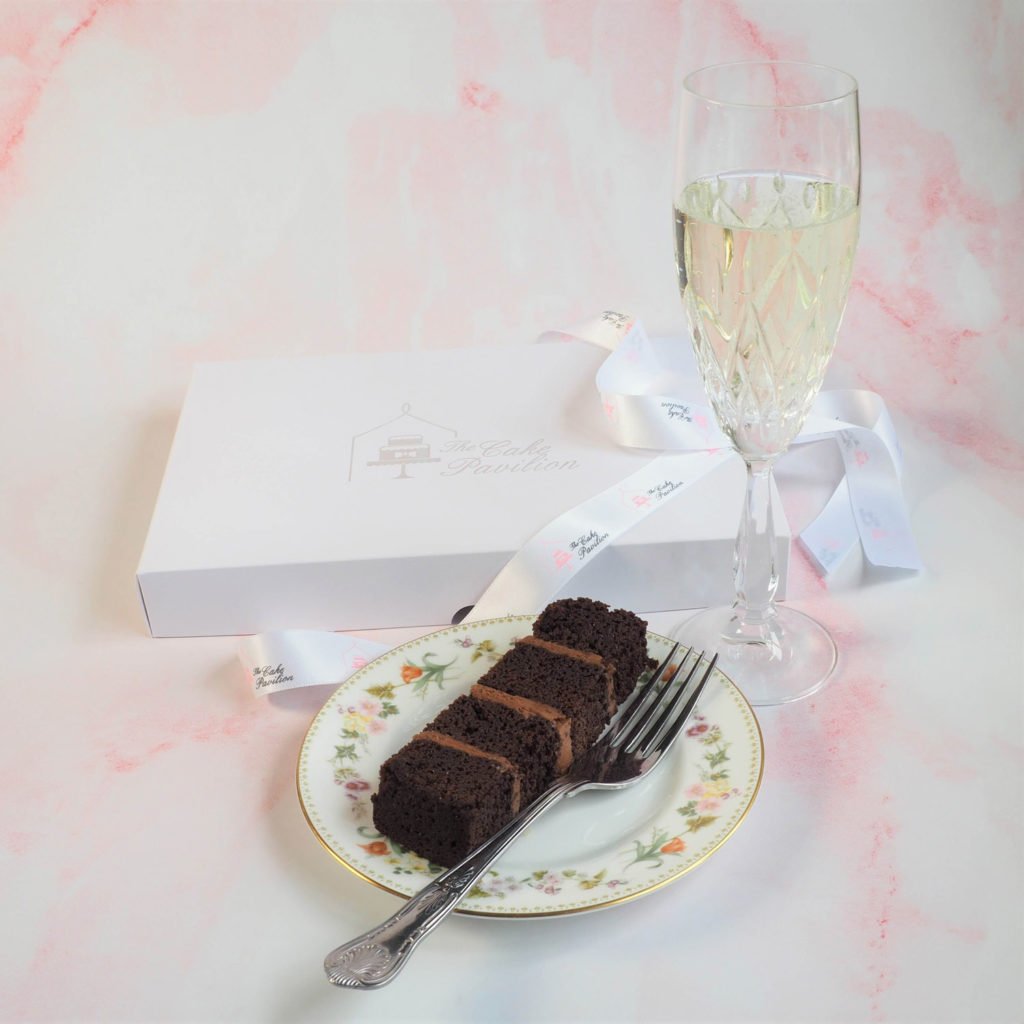 Creating your Luxury Bespoke Wedding Cake
Some details of your wedding cake may be started many weeks before your wedding. Sugar flowers for instance take many hours of painstaking work. Sponge cakes are baked early on the week of your wedding. Delicious rich fruit cakes are baked at least 6 weeks before the date to allow them to mature fully.
I then work long hours in the few days coming up to your wedding to bring your cake to life. I love this part of creating your cake. As each detail is added I can see your vision appearing and can imagine your cake as the centrepiece I know it is going to be.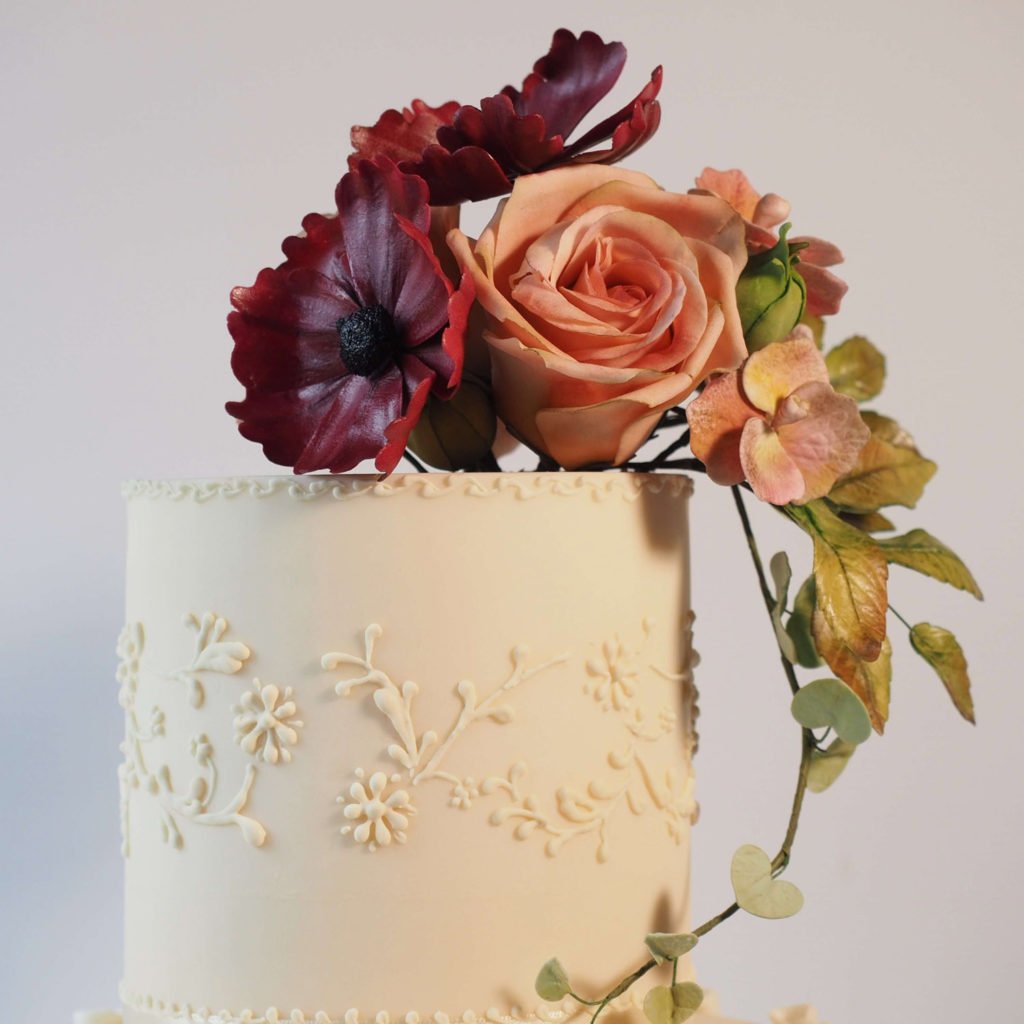 Delivery and Displaying your Wedding Cake at your Venue
I always recommend that I deliver your cake. Your cake will have lots of personal detail much of it fragile and needing last minute assembly. I liaise with your wedding planner/suppliers to ensure that your cake is on time and exactly as we planned. Your cake will be displayed to perfection ready for you and your guests to enjoy.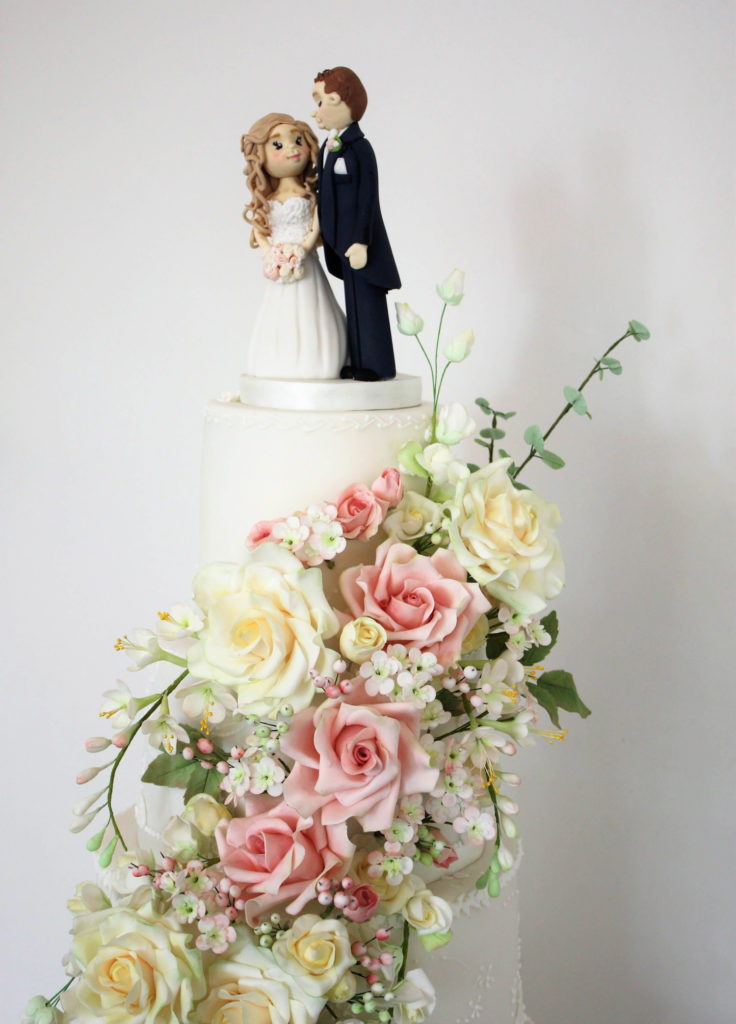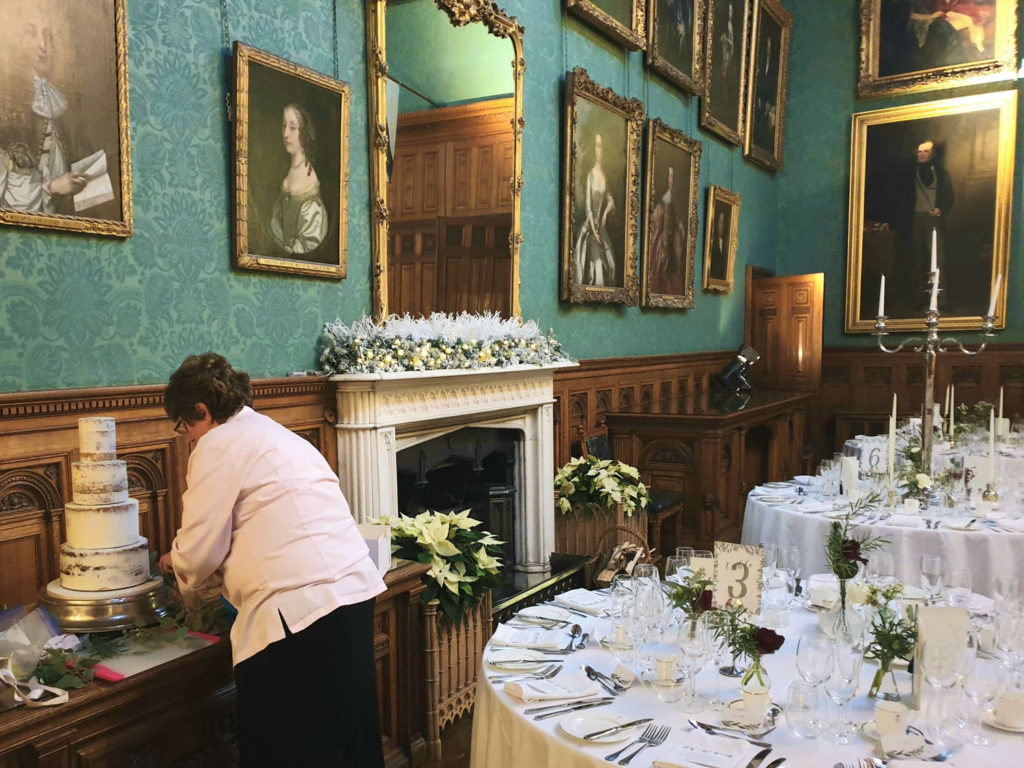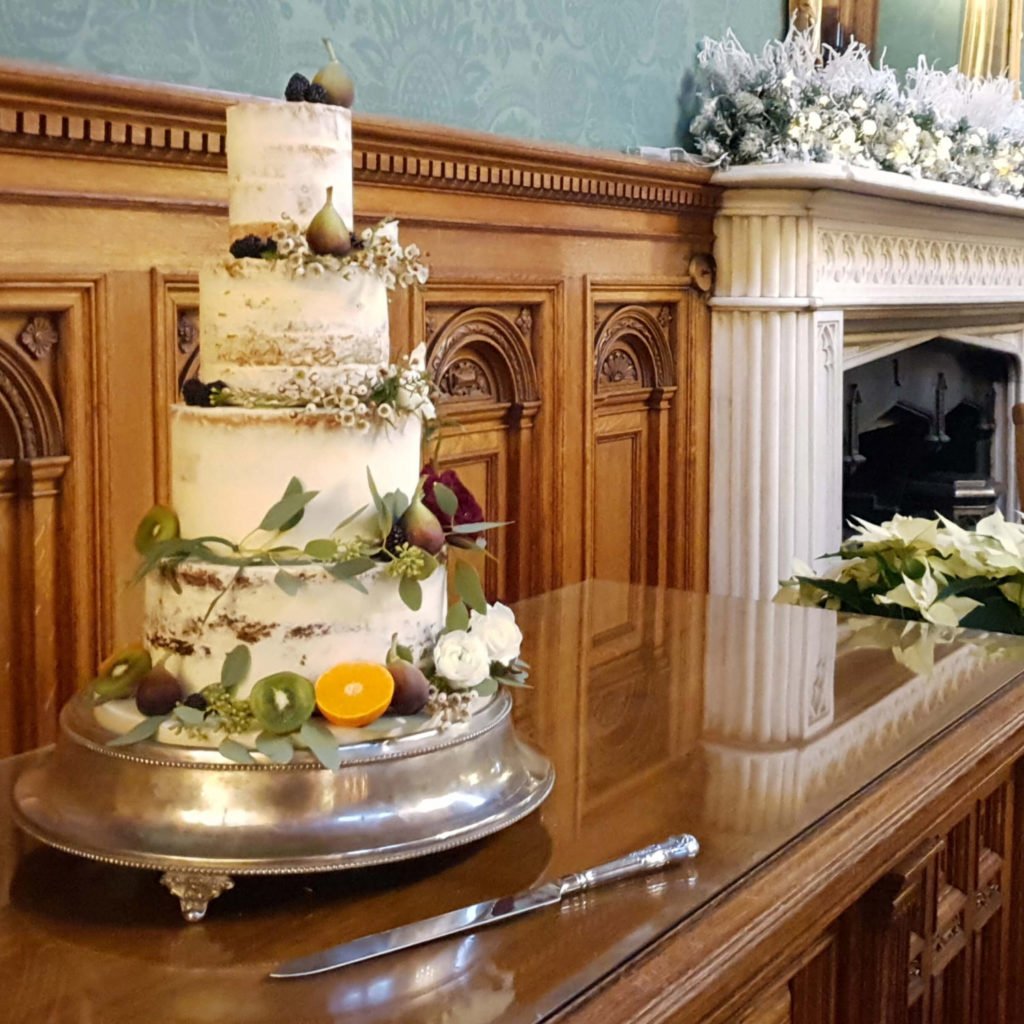 From first contact to displaying your beautiful luxury wedding cake ready for you and your guests I aim to be there every step of the way. I guide you through the process of achieving your wonderful centrepiece cake in an enjoyable and stress free way. You can contact me here
VENUE Knowsley Hall