Wedding Gown Inspiration for your Bespoke Lace Wedding Cake
I loved talking to Stephanie from Love Story Bridal last week. I find her gowns so inspirational. Lace wedding cakes inspired by wedding gowns are so beautiful. They are a fabulous way to personalise your wedding cake by using the lace designs from your own wedding gown. With Stephanie's help I created a wedding cake inspired by a beautiful gown from Love Story Bridal.
The Gown
The Tanzanite gown by Sophia Tolli really caught my attention. I love the style as it is so pretty and quintessentially English country wedding. The lace detail with its hints of lilac colour is really unusual and instantly made me think of wisteria.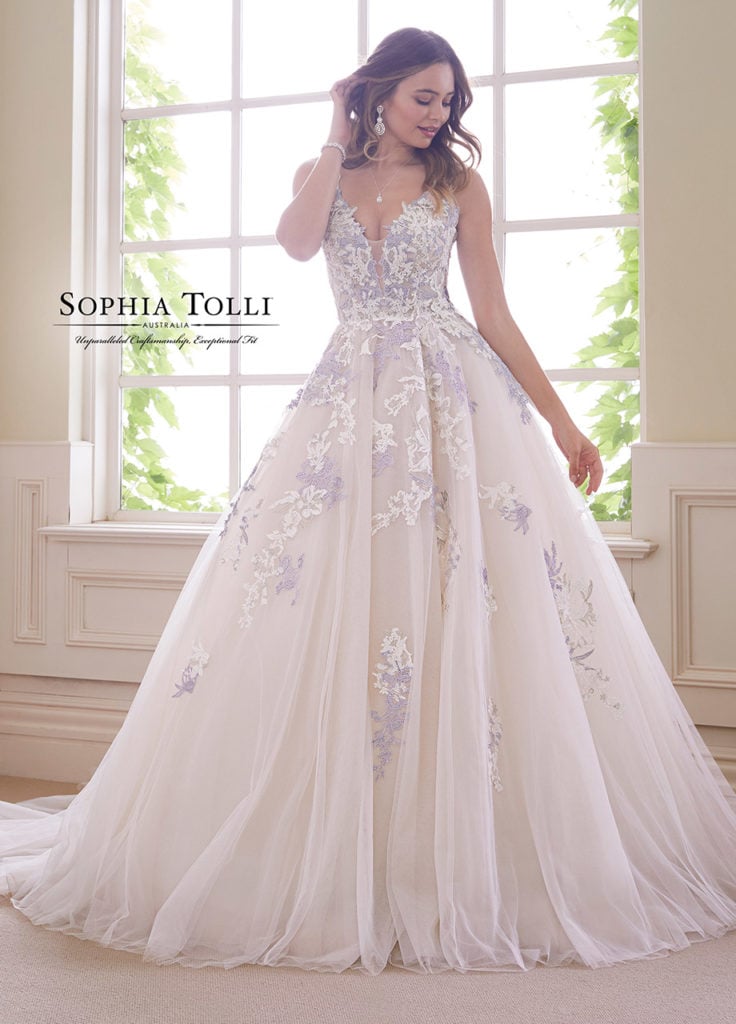 Designing Lace Wedding Cakes
I always start a wedding cake design by searching the internet. I find that this brings up other ideas that I may not have thought of. For instance whilst searching wisteria I found some great pictures of wisteria stencils which gave me the idea of adding some hand painted details to a tier of the cake.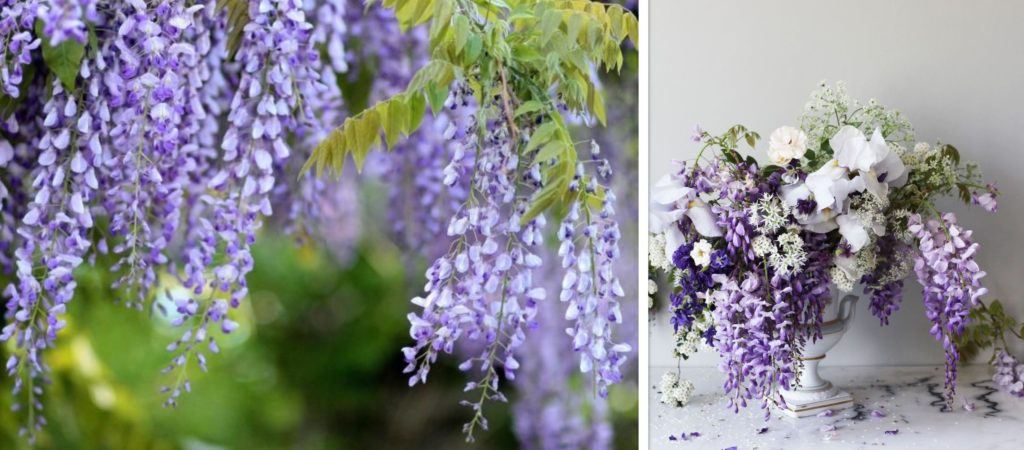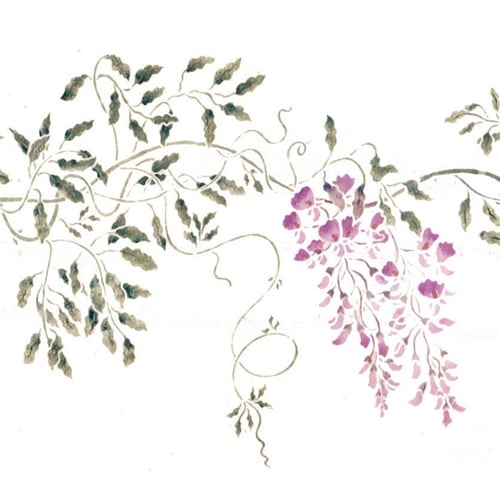 I then move on to a sketch. I decided on a tall elegant cake to fit with an English country wedding theme. To add to the height and elegance I added spacers. These are a great way of adding height to your cake without adding more cake.
I thought that a petal shaped tier would add to the floral feel of the finished cake so used this for the bottom tier. Once I decided on the shape of the cake I then started adding details. I decided on the lace design from the wedding gown would work well on several tiers. I used in slightly different ways to add interest. For instance on the petal tier I used lace swags.
The last thing was to draw in some sugar flowers to finish the design.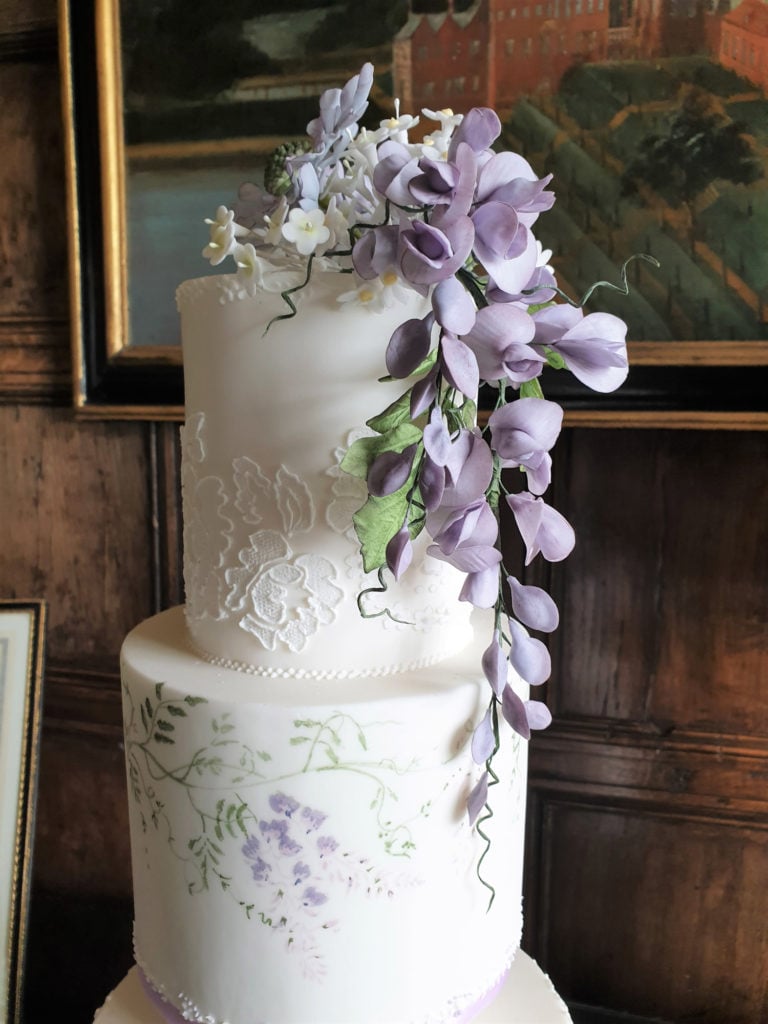 Creating the Wedding Cake.
Each tier was covered in luxury sugarpaste to give a beautiful surface for me to add detail. The lace design was stencilled on to the cake and then painstakingly over piped with royal icing. Adding the royal icing piping really takes the cake to the next level. It gives texture and definition to the design and really enhances the lace effect.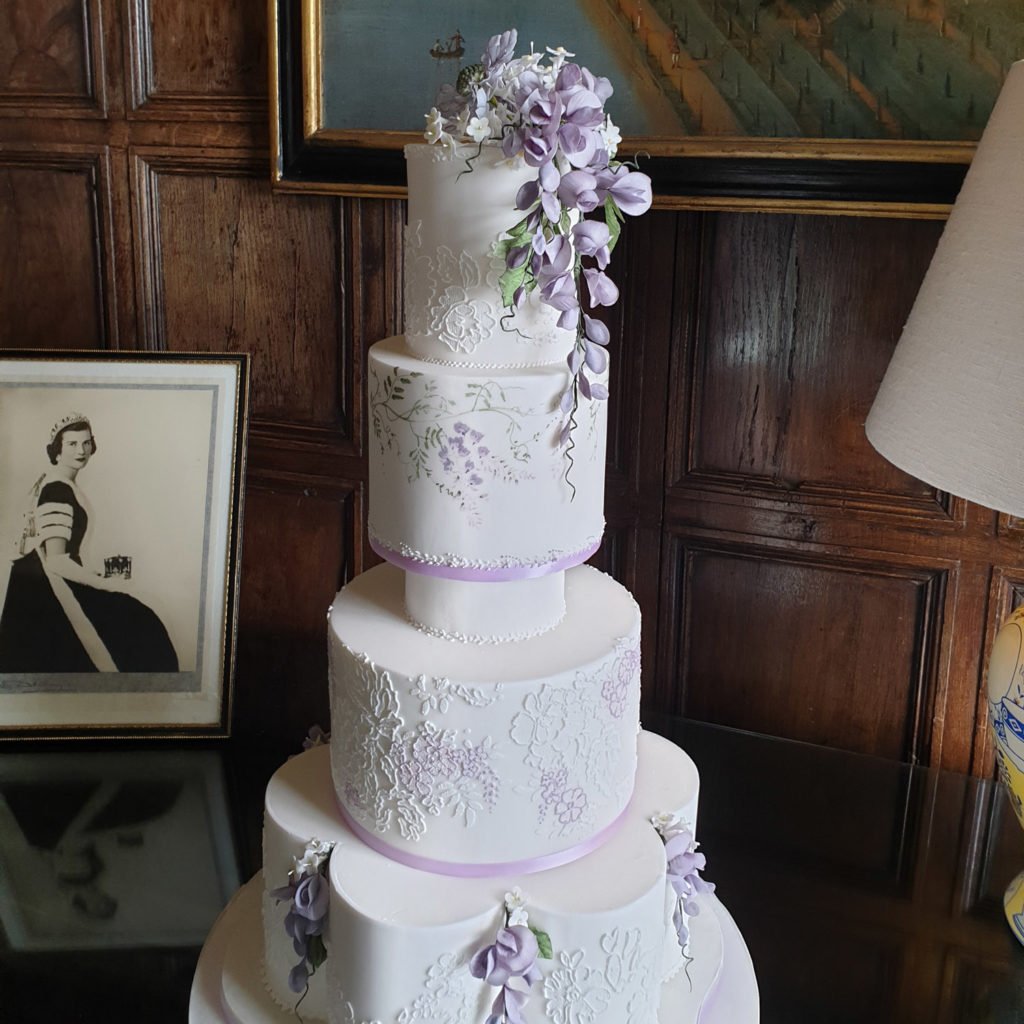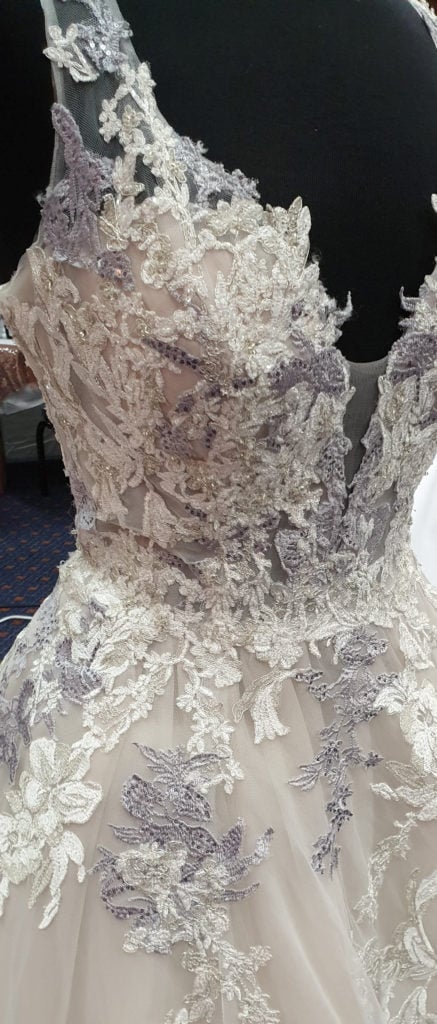 I hand painted a wisteria design on to a tier. I was really pleased with the finished effect. which made me think of a wisteria suspended floral arrangement. How gorgeous would that be?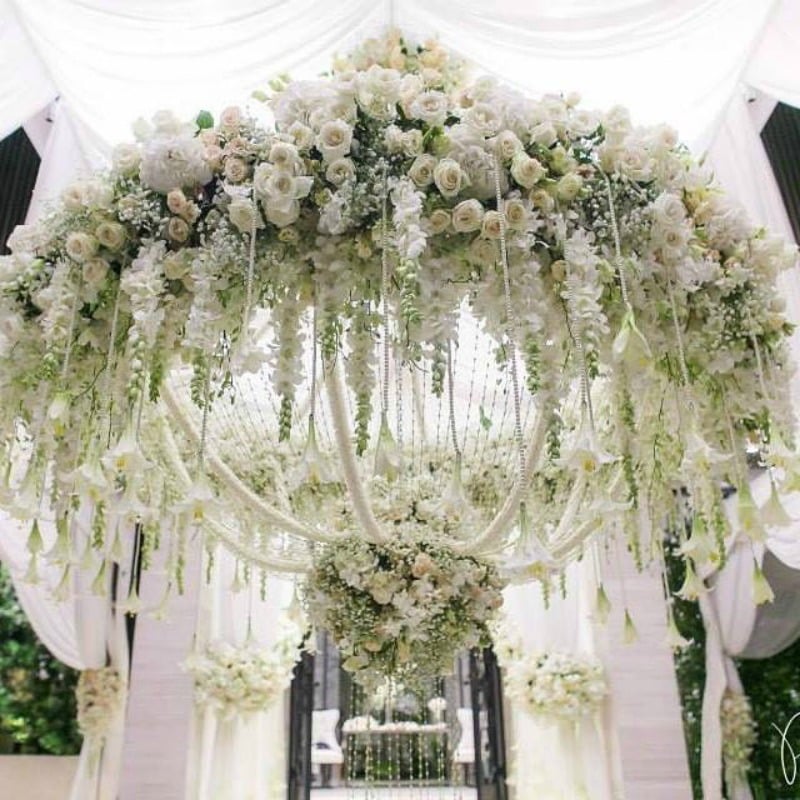 The last part was to make all the sugar wisteria blooms. Each one is made individually and then wired together to form a hanging arrangement. It takes many hours but every minute is worth it. I love sugar flowers; they are so delicate and beautiful. Perhaps best of all they last indefinitely as a reminder of your wonderful wedding day.
The finished Wedding Cake
The finished cake is photographed in the magnificent Knowsley Hall. This wonderful stately home is the perfect back drop for this cake. It is so important that your cake sits well in its environment. With careful design you cake will be a beautiful centrepiece and stand out for all the right reasons. You can see more wedding cakes here.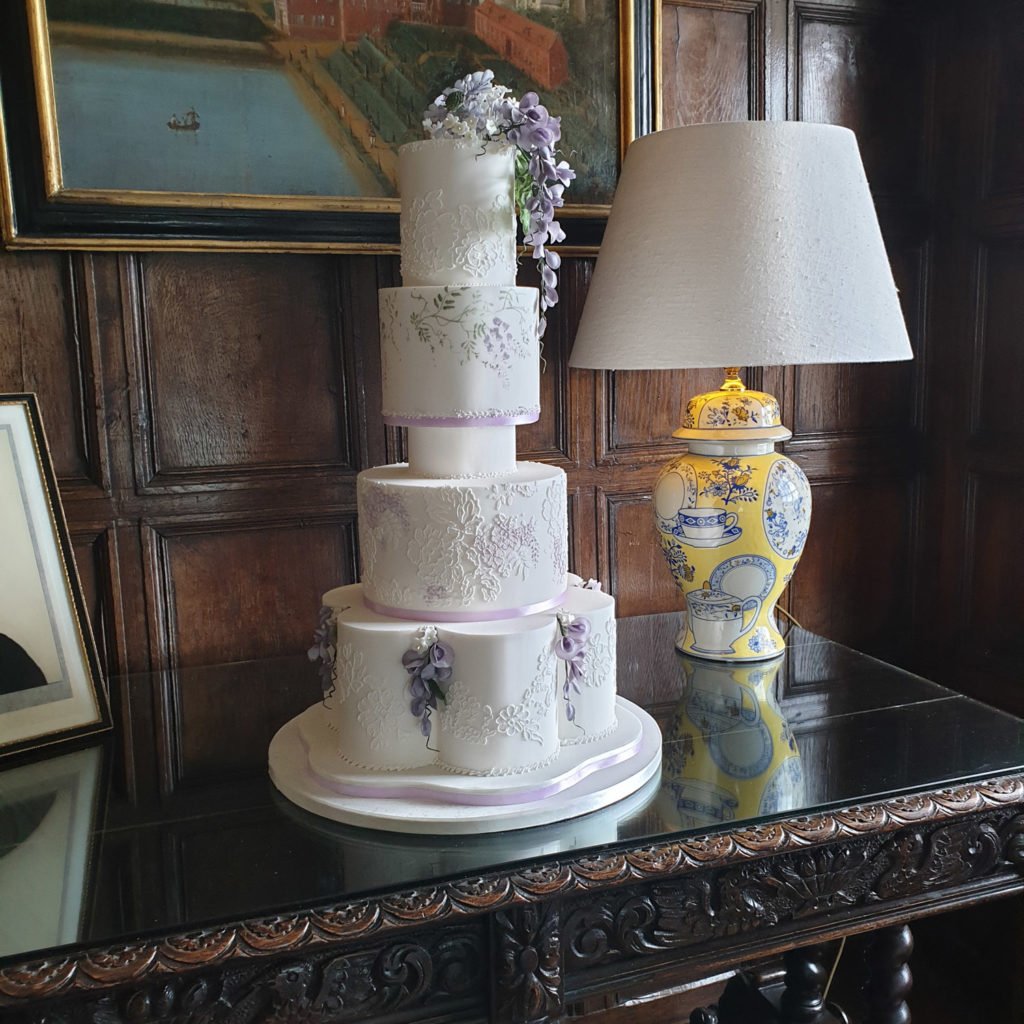 Wedding Gown – Sophia Tolli Tanzanite 
Venue – Knowsley Hall