Combining rustic and formal styles for your wedding cake with sugar flowers, it can be done!
Wedding Cakes with sugar flowers are so beautiful and elegant. They are perfect for all styles of weddings. Claire and Mark were married at a formal venue but wanted a more rustic style cake. We worked together to create a stunning cake that suited their venue and met all their hopes.
The Design and Tasting Consultation
At the consultation we discussed their ideas for their cake. I really enjoyed looking at photographs of other ideas that they had for their wedding. This includes flowers, the venue, wedding cake toppers, wedding cakes and of course the dress. This is one of my favourite parts of the whole process of creating a wedding cake. I am a real people person and love meeting couples and learning all about their ideas. I love weddings and everything that goes with them. All those loving and positive vibes, what could be better?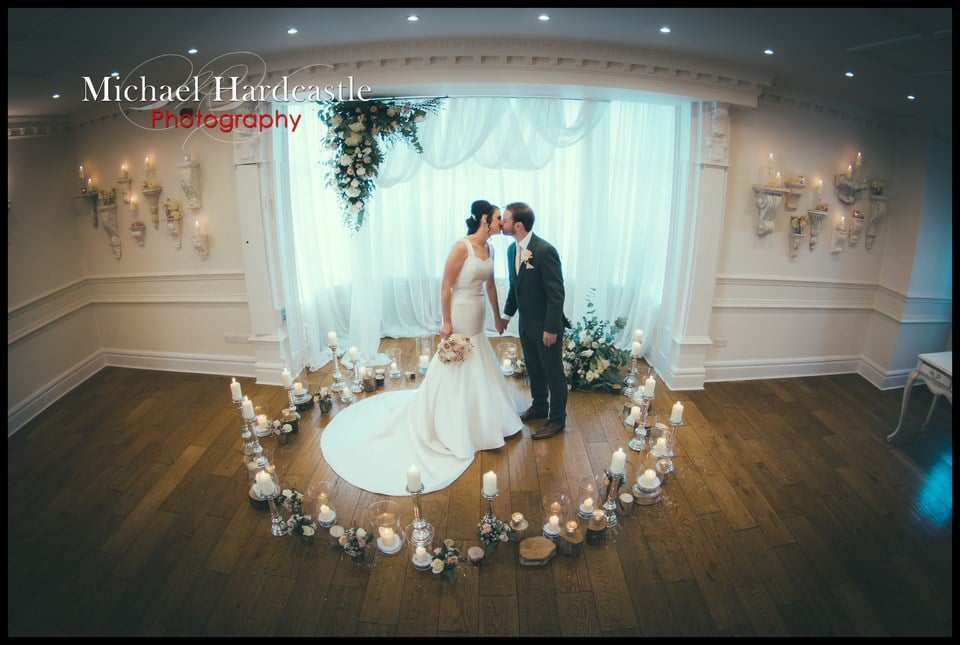 The Wedding Cake Design
Between us we designed a simple but stunning tiered semi naked wedding cake. Semi naked wedding cakes are often associated with informal more rustic settings but I was sure that I could make the design work in a more formal setting.
Claire was keen to incorporate sugar flowers into her design. I adore wedding cakes with sugar flowers. They are incredibly beautiful. They look so delicate and have to be treated gently but if they are kept dry and out of direct sunlight they will last indefinitely as a reminder of the wedding day. We settled on the idea of the cake sitting on a crown of sugar flowers with several small posies of flowers on the tiers. I designed a rustic sugar wedding cake topper to finish the cake.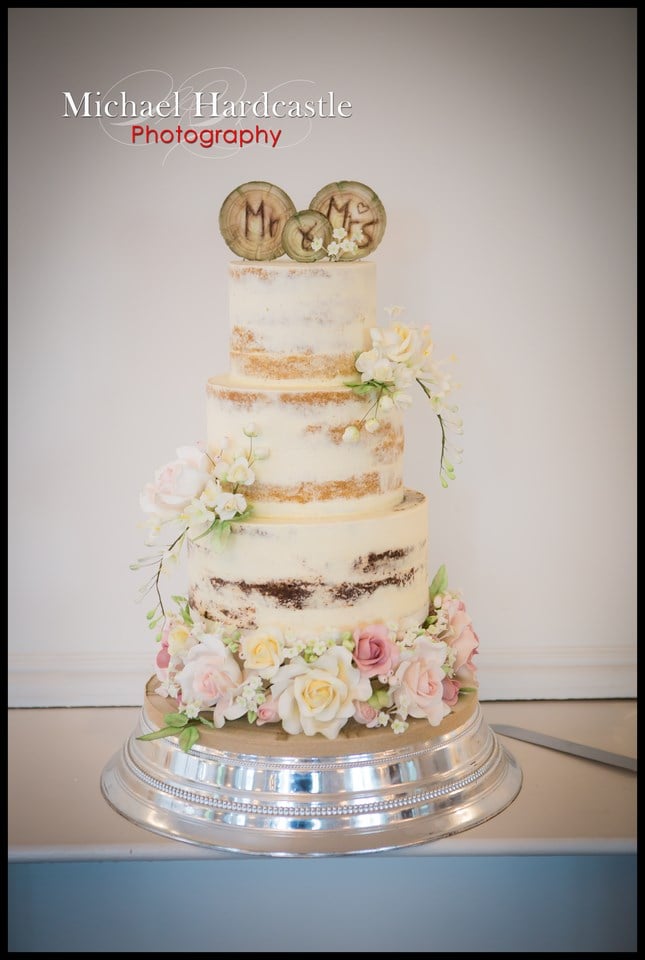 Creating the Semi Naked Wedding Cake with Sugar Flowers
Work on Claire and Mark's wedding cake started weeks before their wedding. Sugar flowers take many hours of painstaking work to create. They are a true labour of love and are worth every minute. You can see other wedding cakes with sugar flowers in my gallery. I worked closely with Claire's florist, Sarah from The Rose Boutique. I work very hard to make sure that the sugar flowers on the wedding cake tone beautifully with the fresh venue and bridal flowers. The cake flowers don't always have to match the venue and bridal flowers it depends entirely on the look that we are creating. Claire and Mark wanted their sugar flowers to match their fresh flowers. Sarah helped me by sending pictures of all the flowers that she would be using.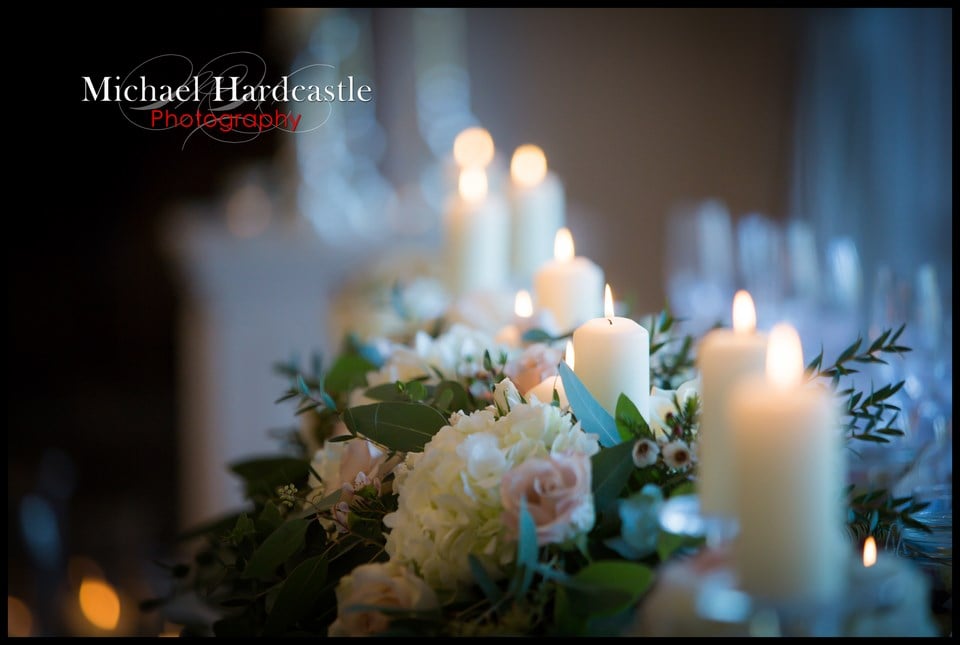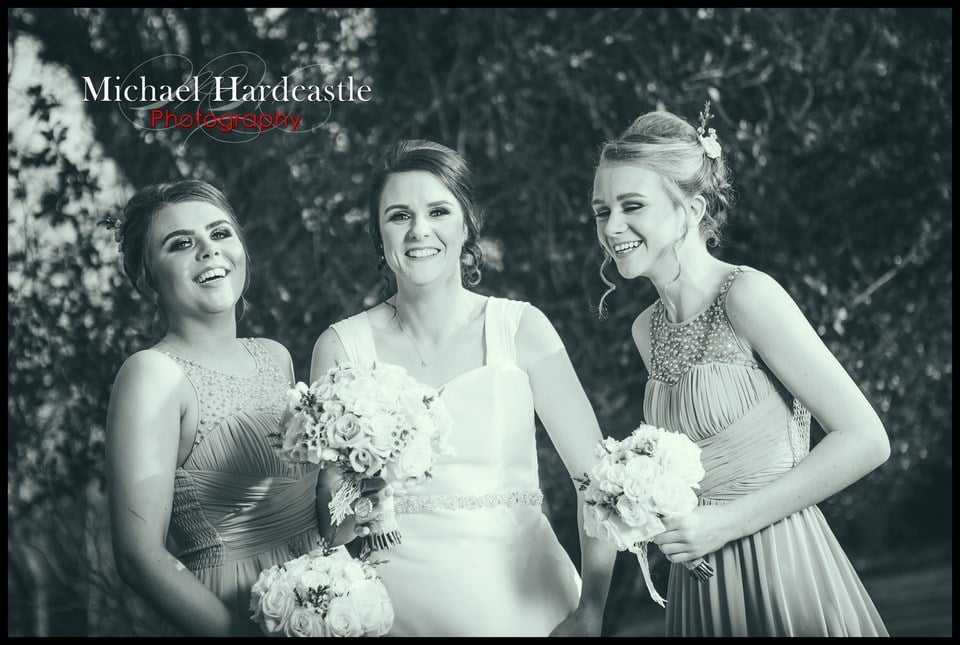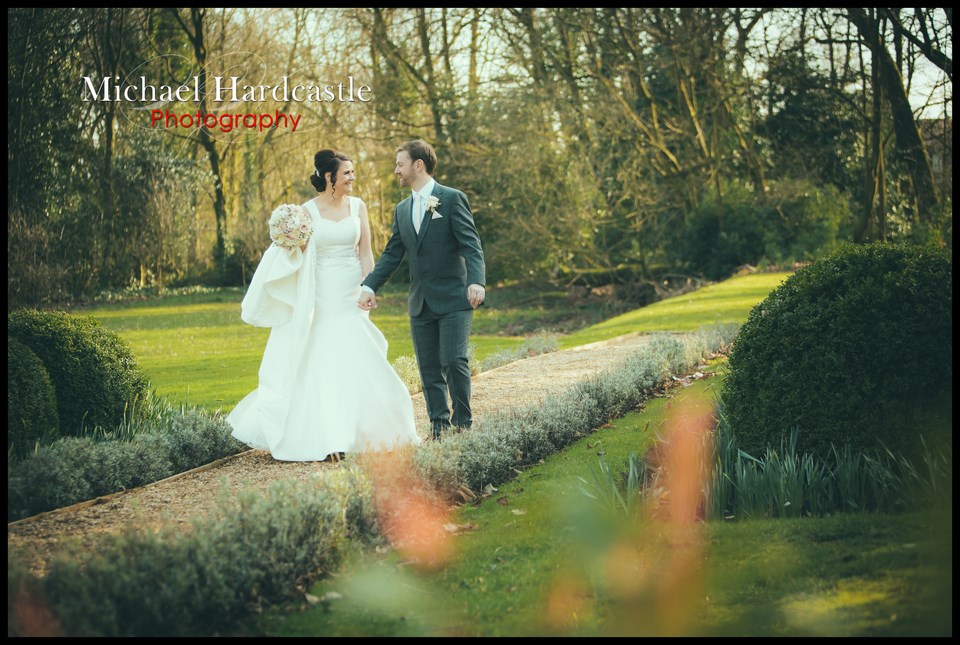 The cake itself was baked the day before the wedding to ensure absolute freshness. As this was a semi naked cake it was an early start for me on the wedding day. I like to fill and finish the tiers early on the wedding morning and then off to the venue to stack the cake and add the sugar flowers. The final set up was last minute to make sure that the cake was beautifully fresh for Claire, Mark and their guests.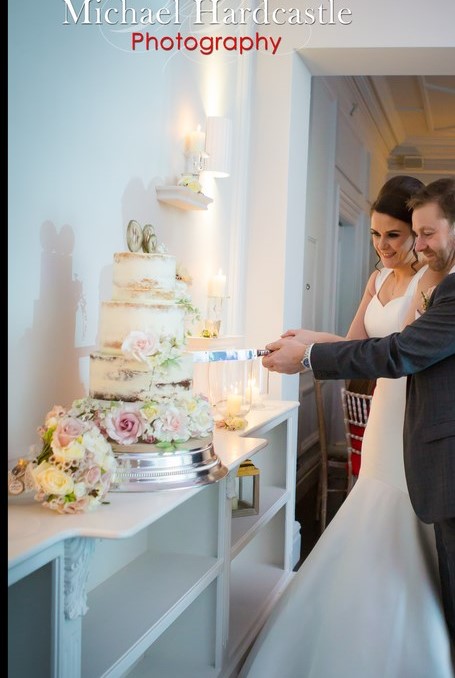 A perfect combination of rustic and formal styles
I think the end result was an absolutely beautiful wedding cake. The semi naked wedding cake and the handmade sugar topper gave a wonderfully rustic feel.  The cake tiers although semi naked were wonderfully neat and smooth with straight edges to give a nod to the formal setting. The crown of sugar flowers matched the bridal and venue flowers and gave a really decadent formality to the rustic cake. This was a fabulous combination of styles that really worked to give Claire and Mark the cake that they had dreamed of that blended with their wedding and venue.
If you would like to discuss your wedding cake you can contact me here.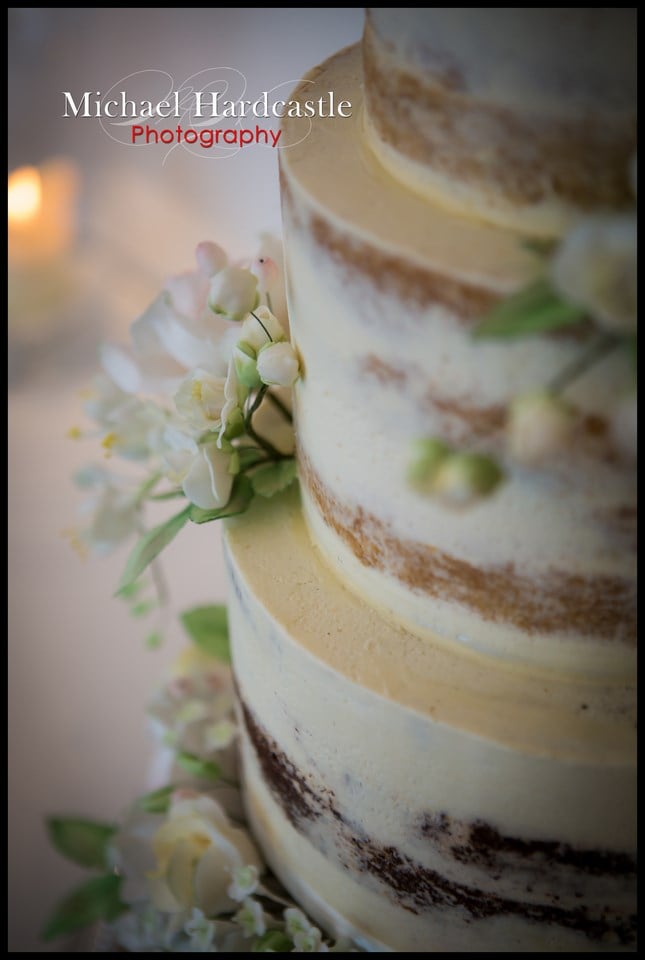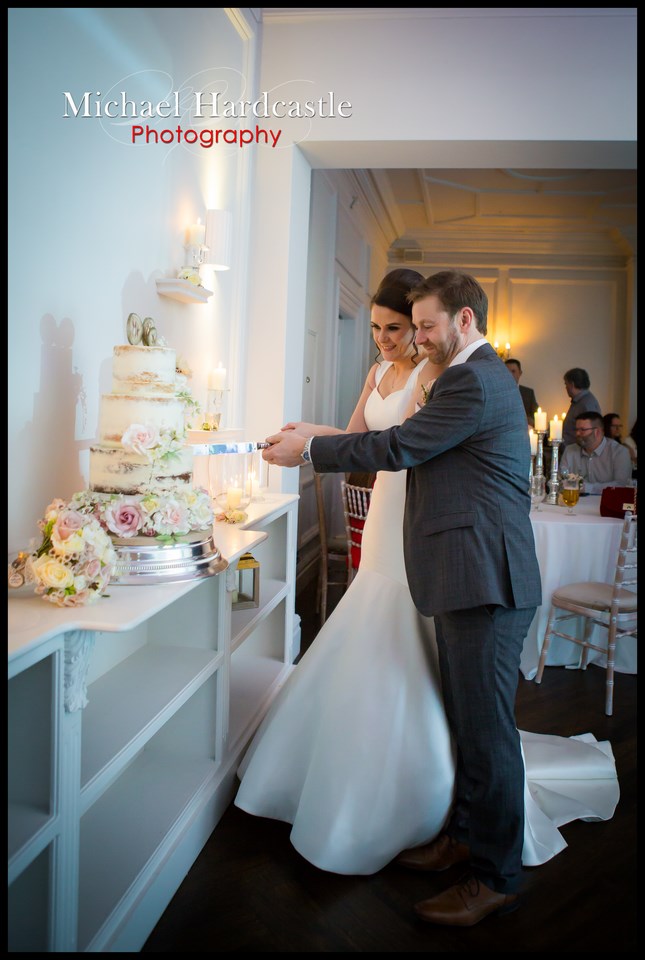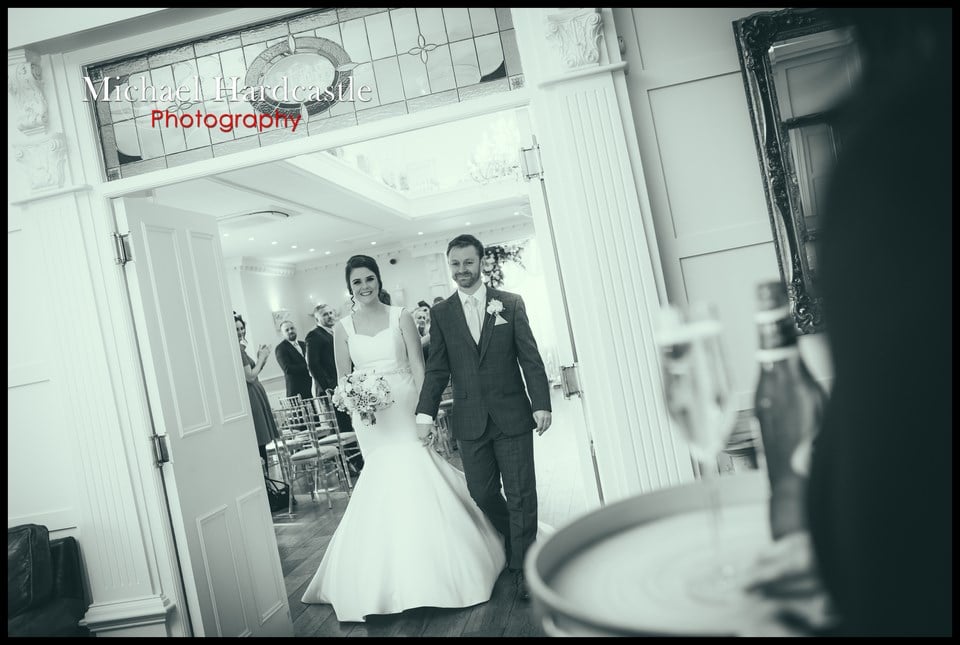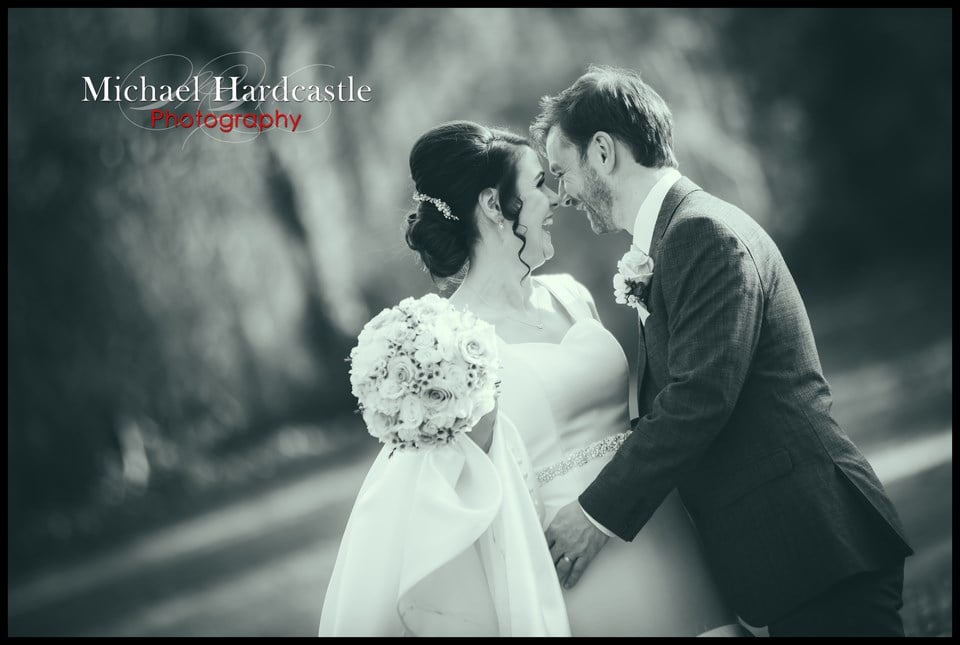 VENUE: Ashfield House
FLORIST: The Rose Boutique
PHOTGRAPHER: Michael Hardcastle