Considering an intimate wedding? I share my joyful wedding with you
I really love intimate weddings. They can be every bit as beautiful and exciting as a larger wedding. I had an intimate Yorkshire wedding several years ago.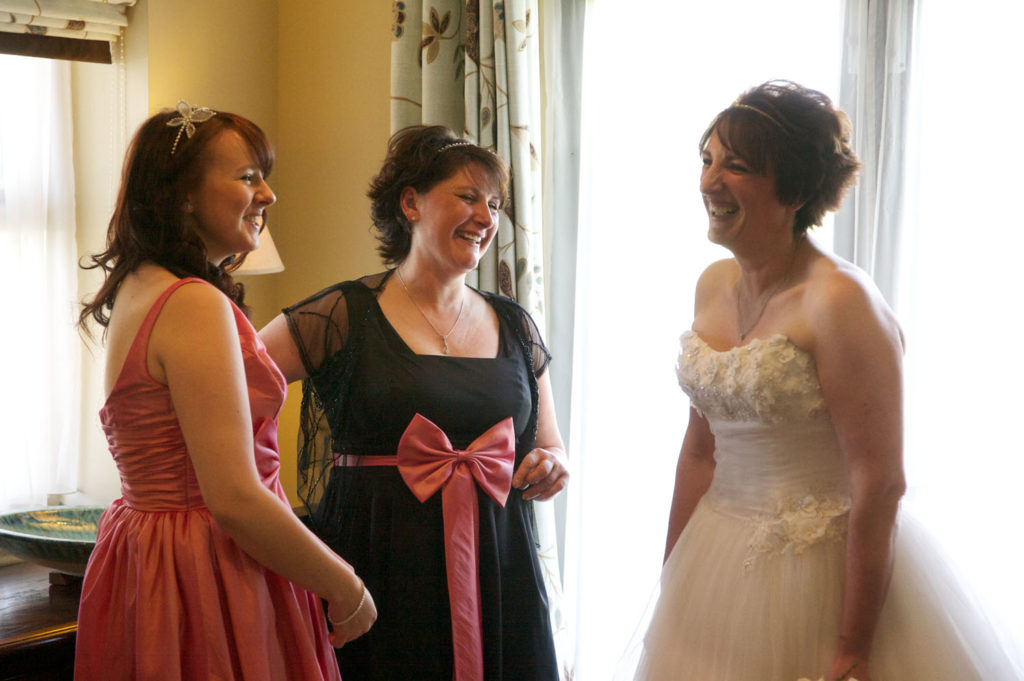 Of course my wedding was like this by choice. It's what I wanted to do and never planned anything different. For you it may be that your wedding has had to be postponed due to the current pandemic. I really feel for you because any change in plans like this is bereavement and you have to go through all the stages of anger, disbelief, sadness and others.
If you are struggling with having to make changes to your wedding at the moment and wondering what to do next it can be really confusing. I thought one option may be that as restrictions are lifted some couples may prefer to have an intimate wedding now and then maybe have a party next year. So I thought I would share my own wedding with you. This will let you see me whilst I am not making cake and will also show you how joyful an intimate wedding can be.
My Intimate Wedding Day
We had our closest family and friends present, just 21 of us in total. We had so much time to speak to one another and enjoy each other's company. I had a gorgeous dress and felt like a princess.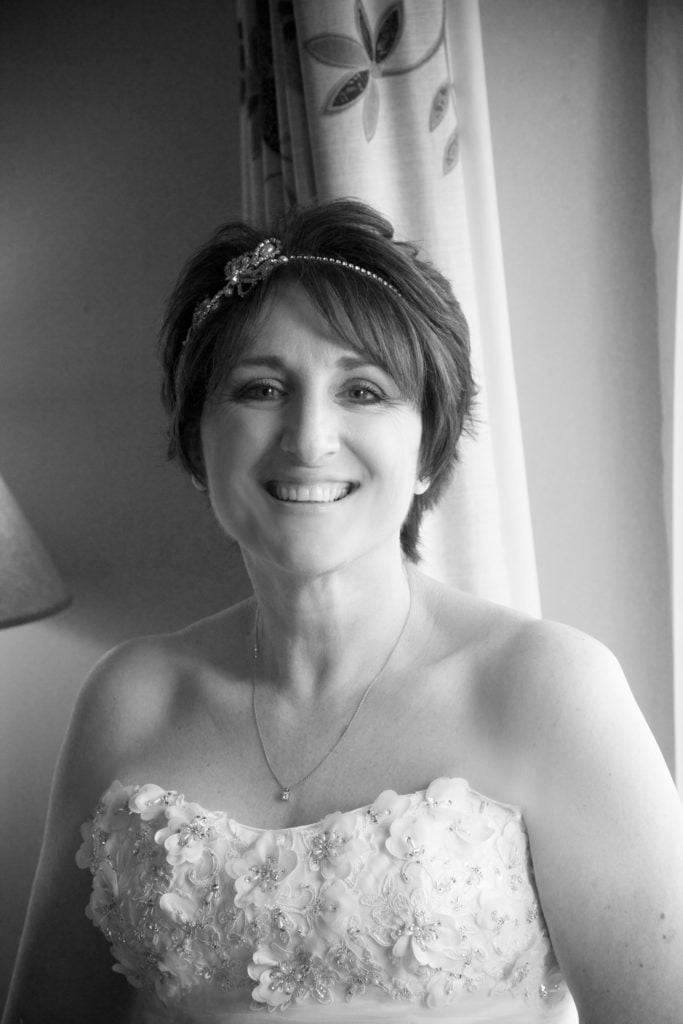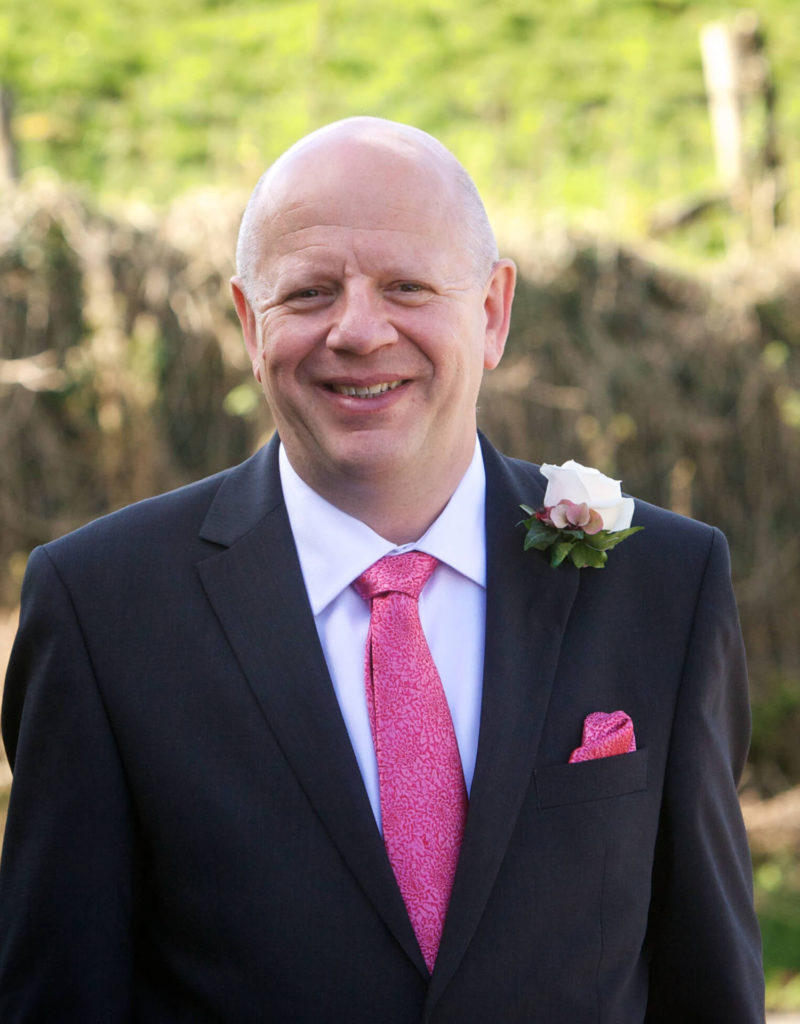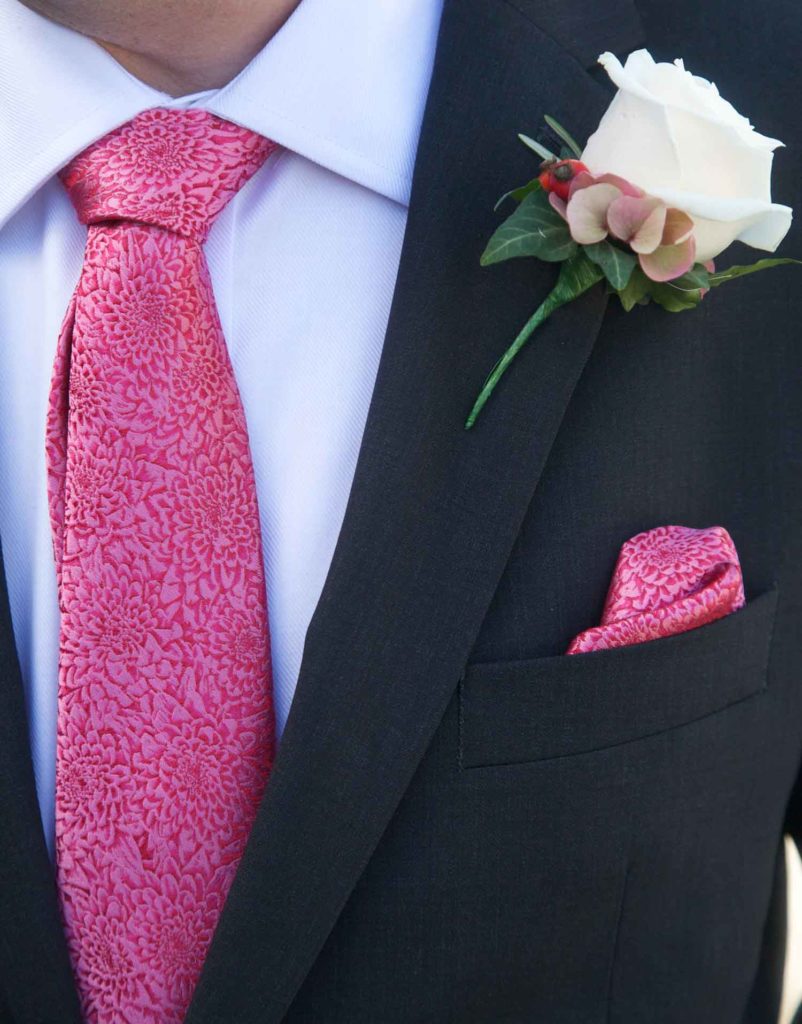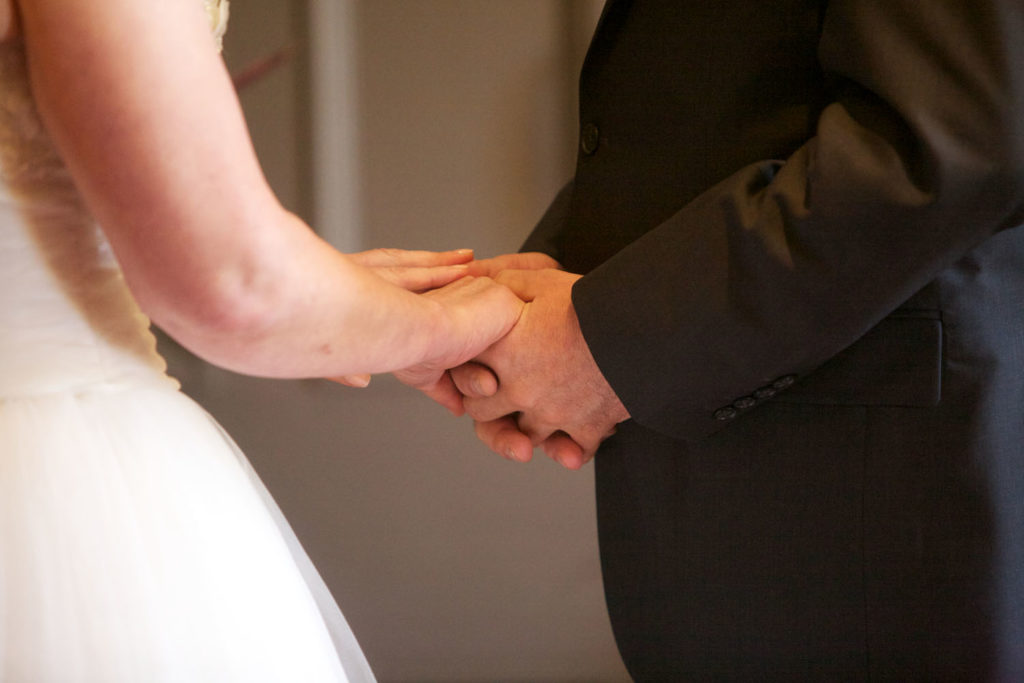 I couldn't stop twirling! I had two bridesmaids, my sister and step daughter. We had beautiful bridal and venue flowers.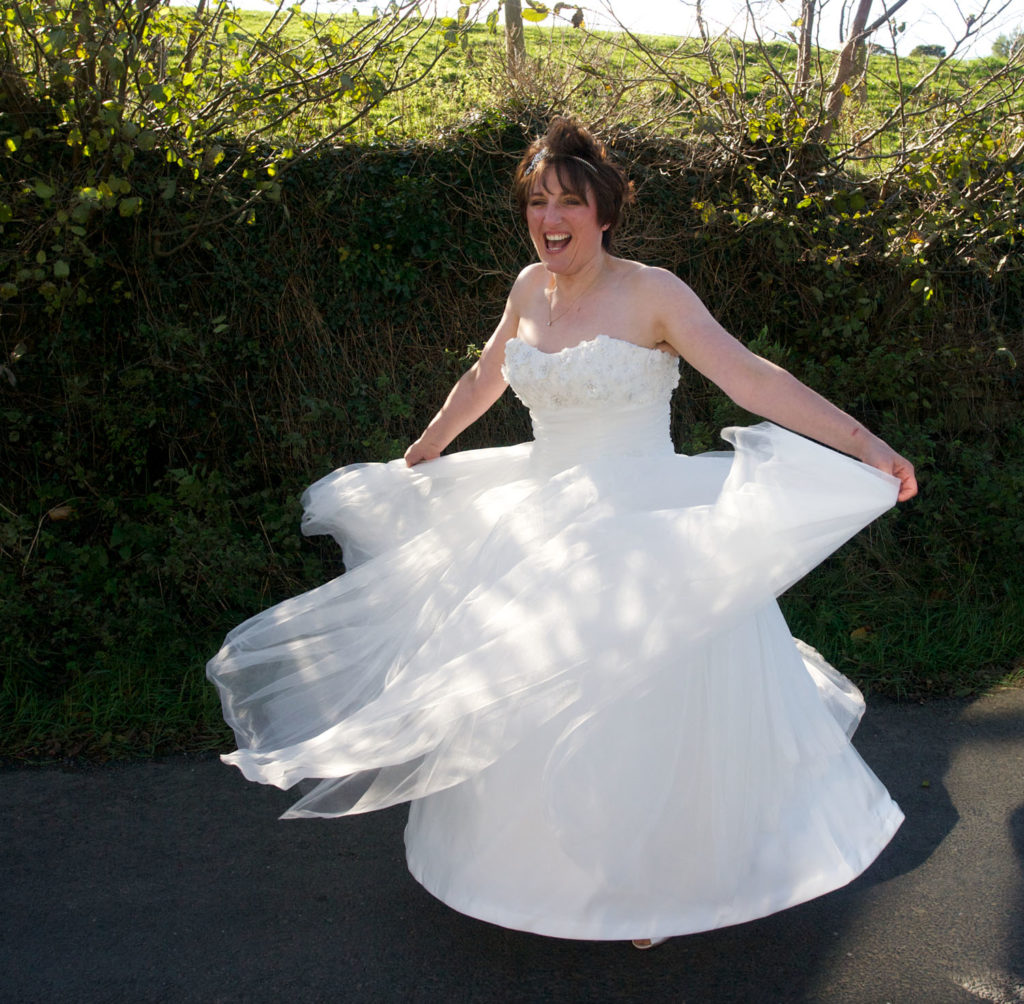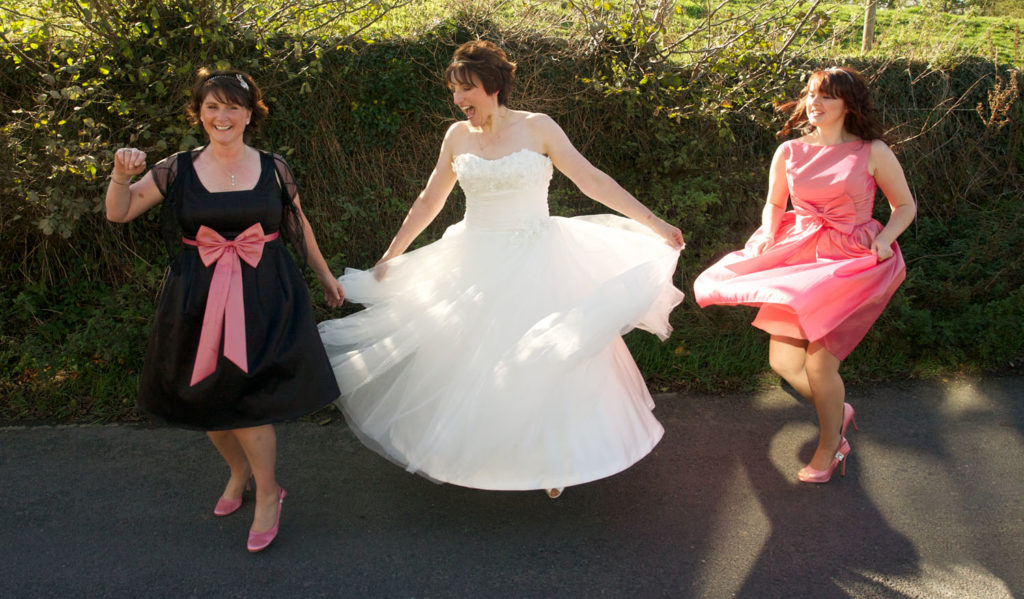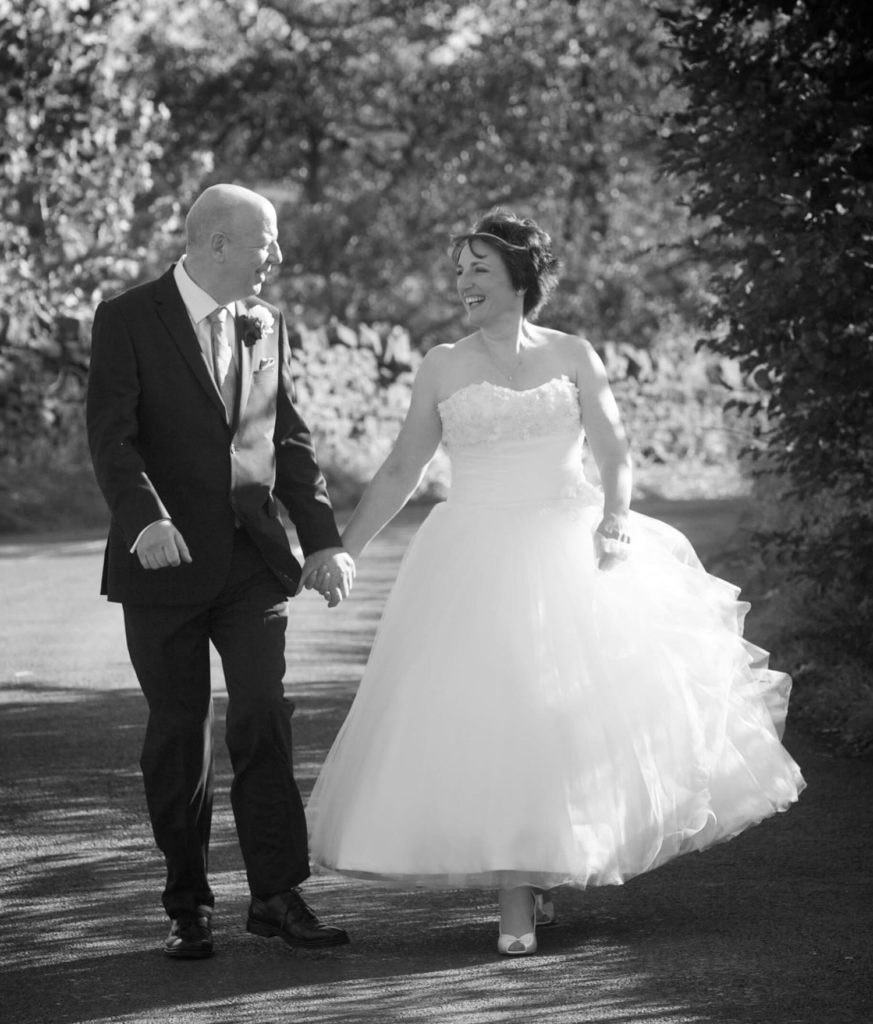 After the wedding ceremony we sat down to afternoon tea. Anyone who knows me will tell you that I am an afternoon tea fiend. It is my absolutely favourite meal of the day. There's a question, is it a meal or a snack? I don't know but I do know that it is delicious. My favourite place to visit for afternoon tea is The Devonshire Arms Hotel and Spa at Bolton Abbey.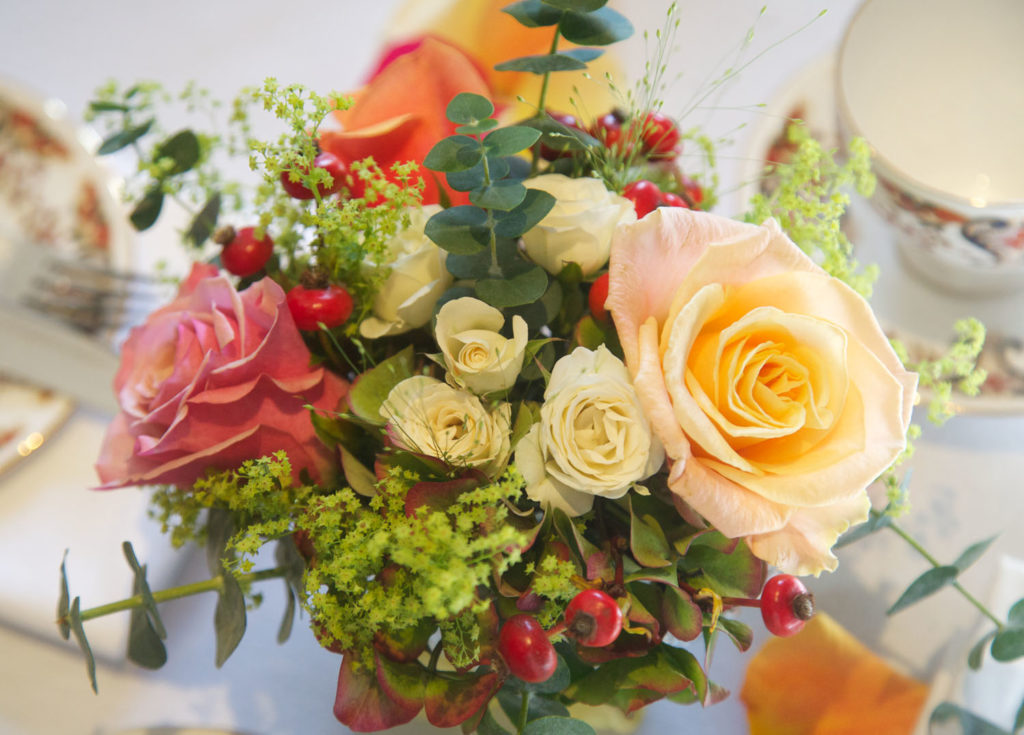 Our Wedding Cake
We had a beautiful hand painted and royal iced cake that my mum made for us. She based the three tiers on 3 seasons, spring, summer and autumn. She hand painted lovely bluebirds on the bottom tier. The middle tier was inspired by William and Catherine's royal wedding cake. The top tier had handmade hydrangeas in autumnal shades and hand piped royal icing. My husband couldn't believe the topper!! He can't stand the grey squirrels in our garden because they frighten the birds and eat all the bird food. So my mum made a squirrel bride and groom. It was so funny and was a real talking point on the day. We had a photographer as we really wanted beautiful images to help us remember the day.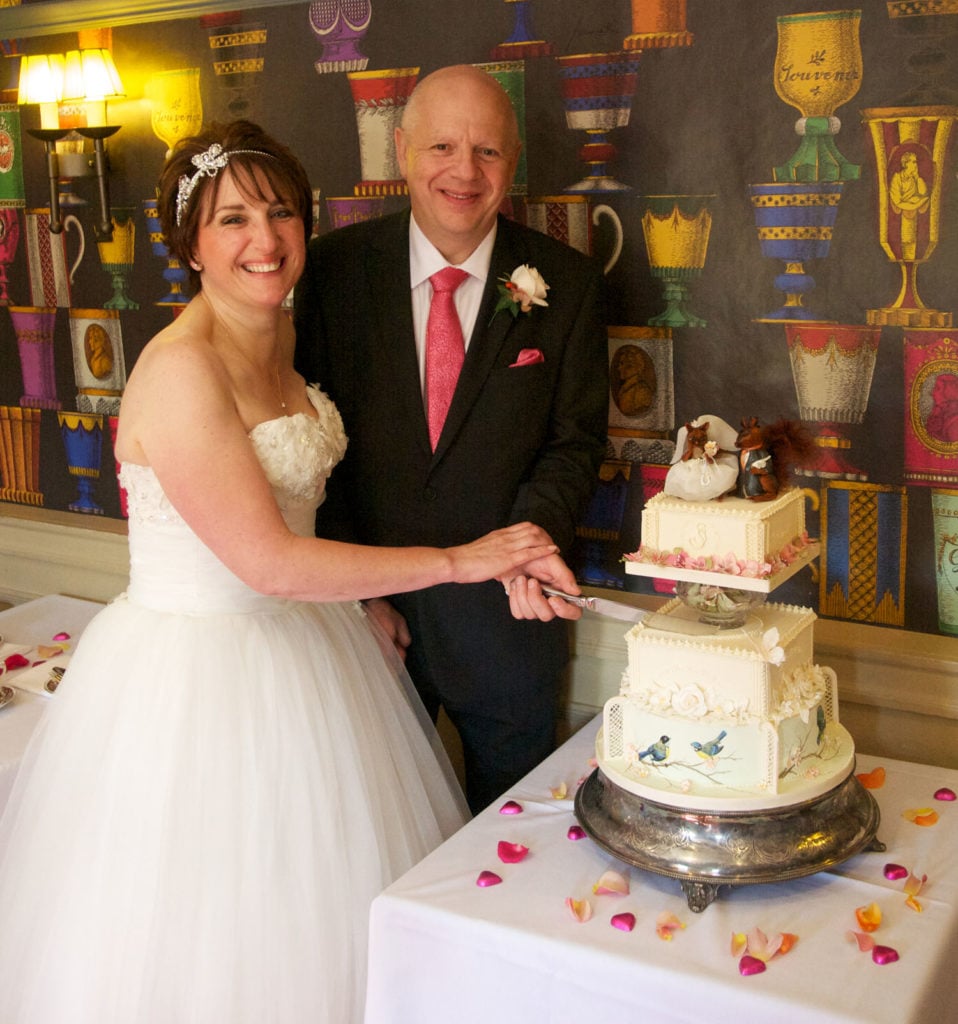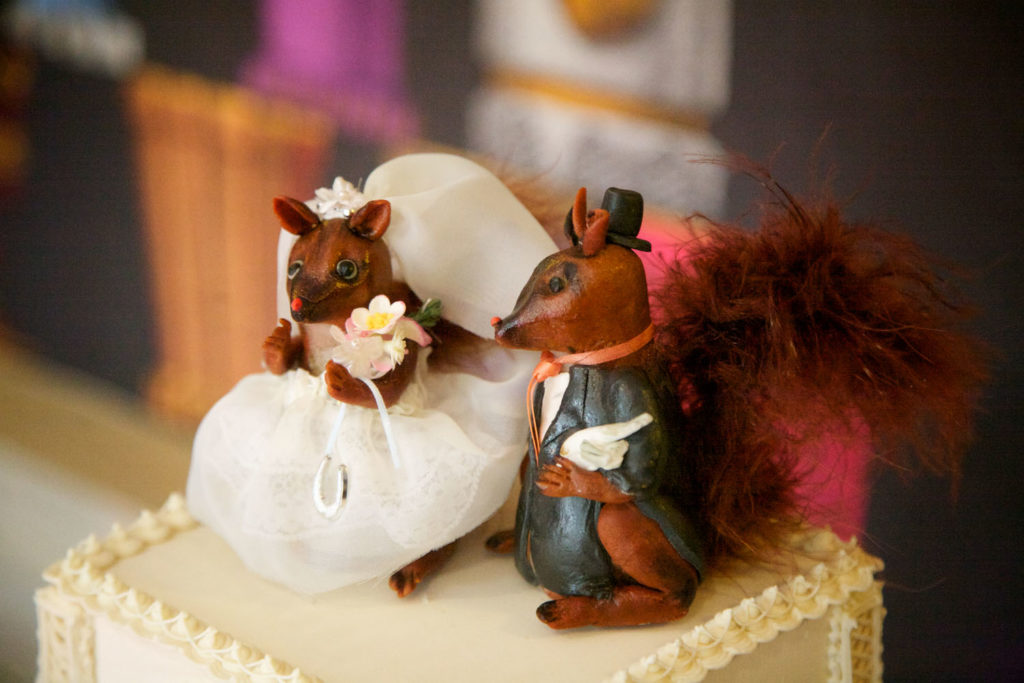 The Little Touches
The wedding favours for the ladies were vintage teacups with saucers that I made into candles and I made chutney for the gentlemen.  I made a tag for each wedding favour with the guests name and a tea based quote that I felt they would enjoy.
As we only had a small number of guests I decided to make an afternoon tea inspired gift bag for everyone. I included Betty's Tea Shop tea and coffee, handmade short breads and handmade whiskey infused tea bread.
The day was absolutely perfect and I wouldn't have had it any other way. I then had a fabulous time organising a party for out wider circle of friends and family at a later date. Two celebrations!!!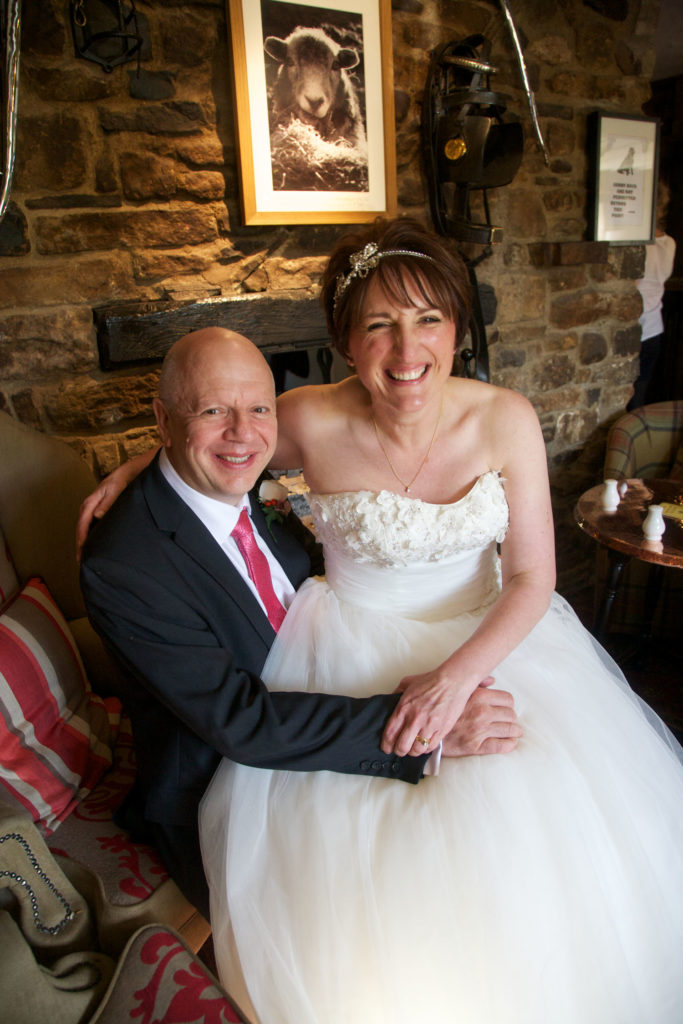 I know that if your wedding has had to be postponed you will be heart broken. I hope that you can see from my pictures that if you do want to go ahead with a smaller wedding that there is a way and the occasion can be just a beautiful and joyful.
If you want to talk to me about a petite wedding  cake for your intimate wedding or wedding cakes for larger gatherings you can contact me here.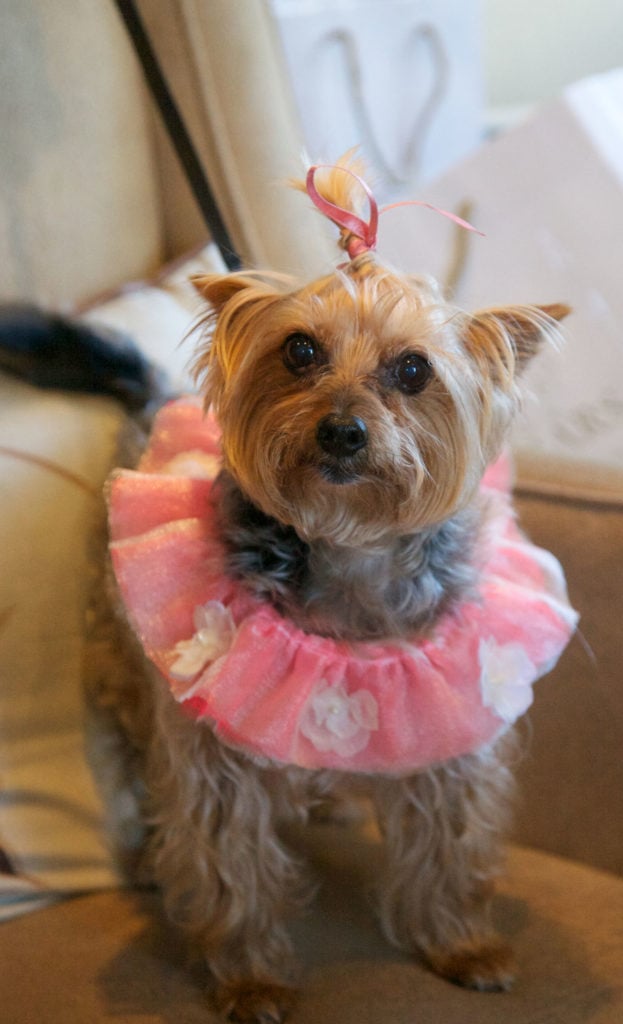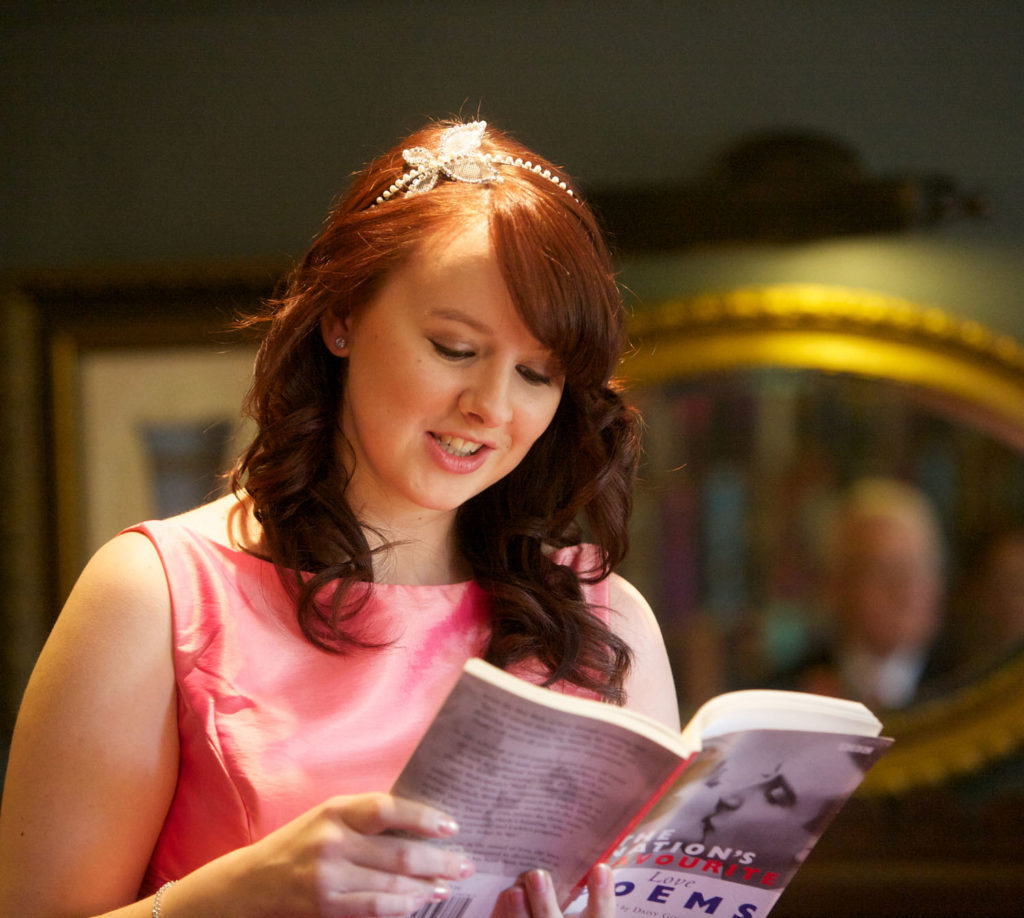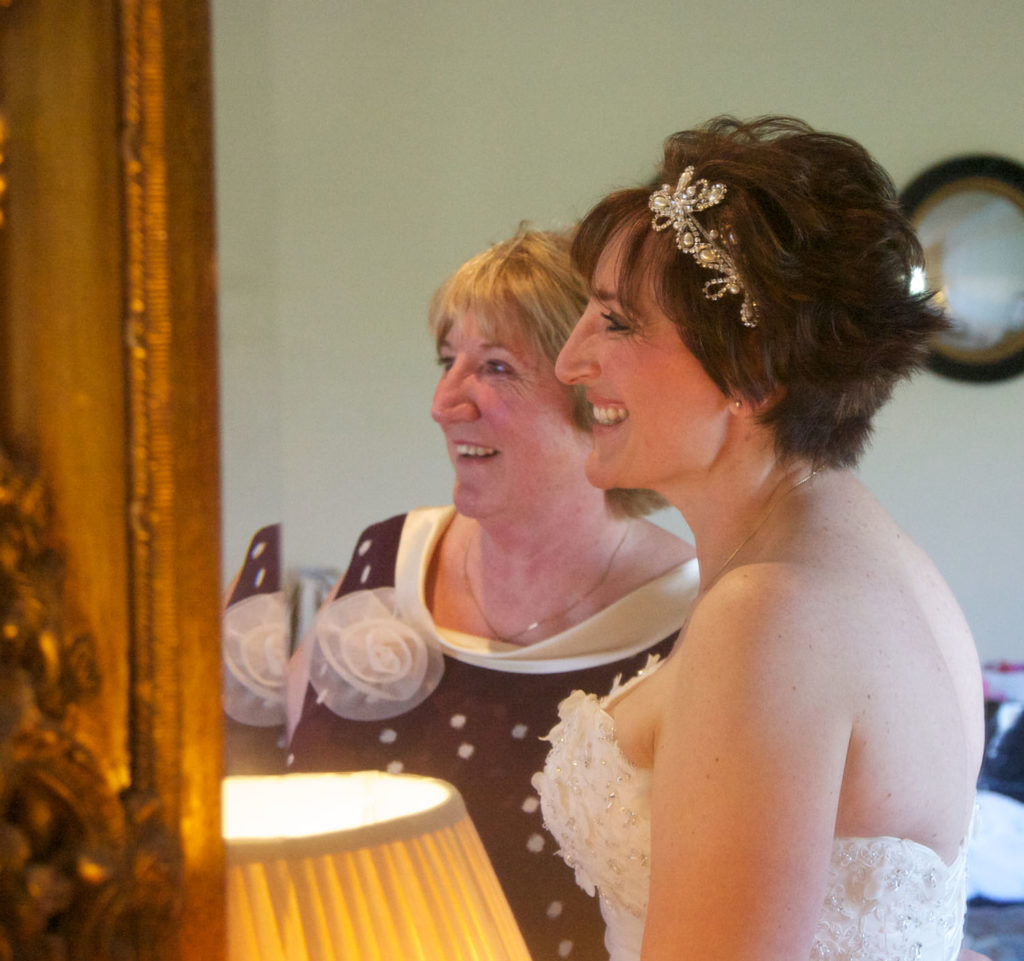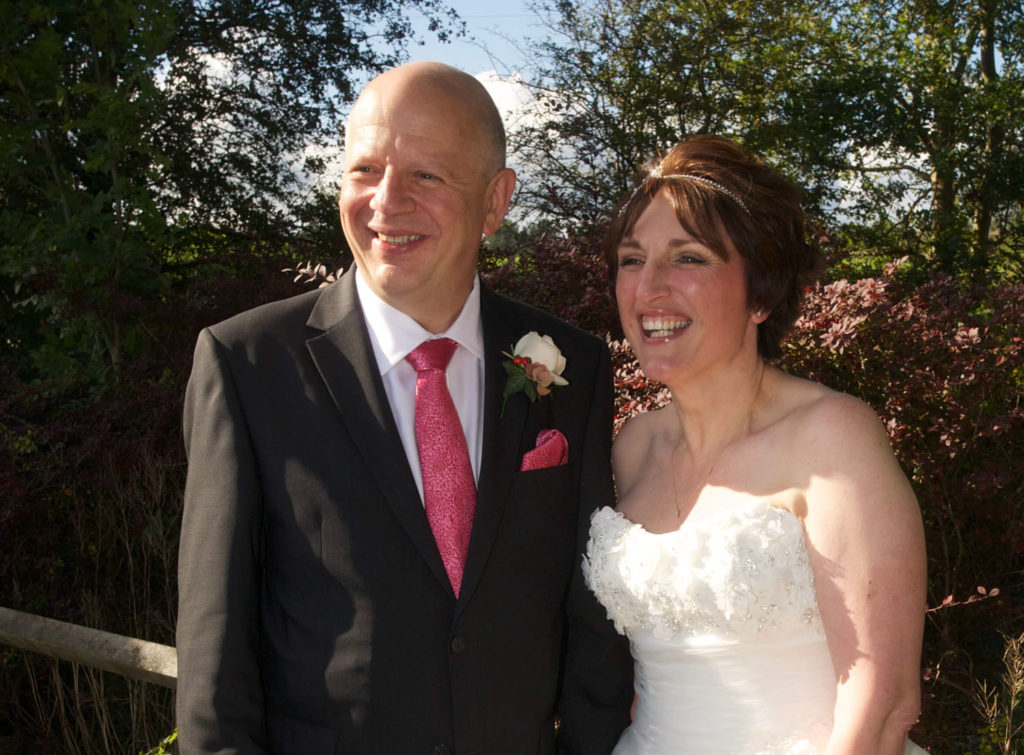 VENUE The Tempest Arms Elslack
PHOTOGRAPHER Sycamore Studios
MY FAVOURITE AFTERNOON TEA The Devonshire Arms