I am really excited this week to introduce you to Caroline Langham from Cote How in the Lake District. Caroline has written a fantastic blog for us with amazing wedding planning tips a perfect small wedding. Cote How is the most perfect historic Lake District Country House Wedding Venue and Wedding Barn. You can enjoy a wonderful small and intimate wedding in complete privacy at Cote How as they only offer fully inclusive use. You can relax knowing you have the place to yourselves. 
I will now hand over to Caroline.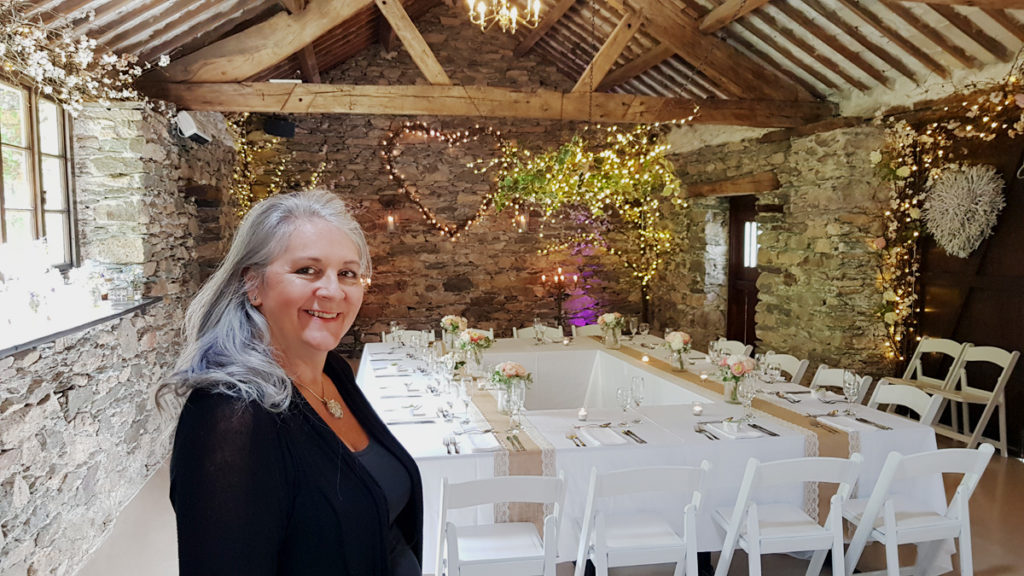 14 Tips on How to Plan the Perfect Small Wedding
Caroline Langham of Cote How
Current trends indicate that weddings are getting smaller. Many couples are getting married later in life. Many are choosing to have fewer guests. 2020's coronavirus pandemic has now forced many couples to rethink their whole wedding plans. The biggest thing being its size. The current 30 maximum limit on wedding ceremonies and receptions are even worse than that. This number must include the registrars (always two of them) plus any other third-party suppliers including your photographer, videographer, entertainer etc. 
These 30 numbers include ALL these suppliers attending the venue at any point during that day. This means that people cannot simply be swapped with others! This means that wedding planning tips are more important than ever. 
As specialists in luxury bespoke small weddings, we hope you will find some useful tips on how to plan the perfect small wedding.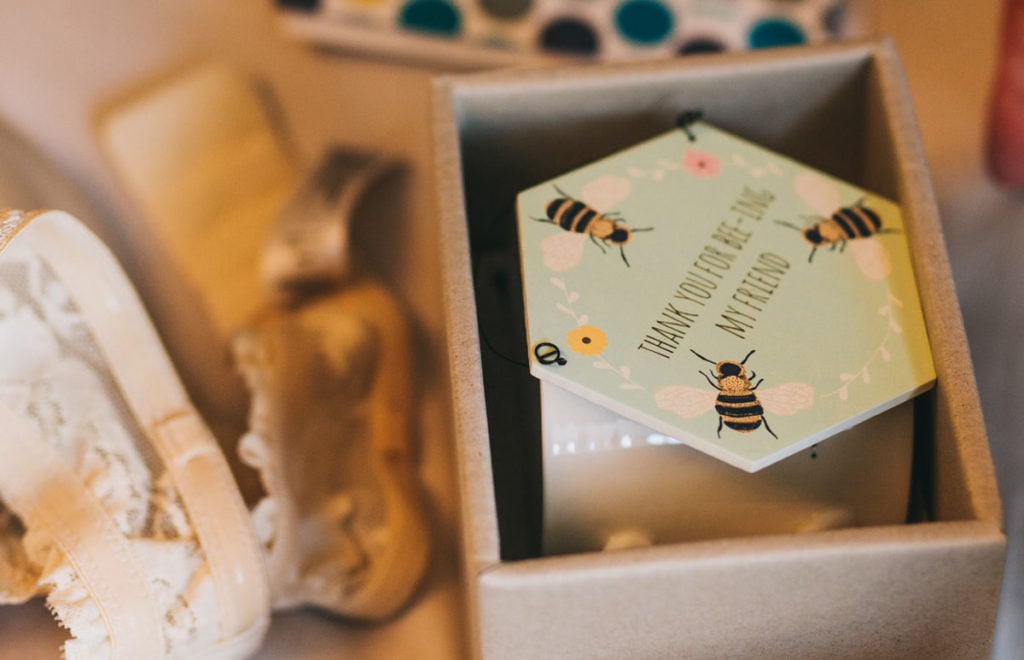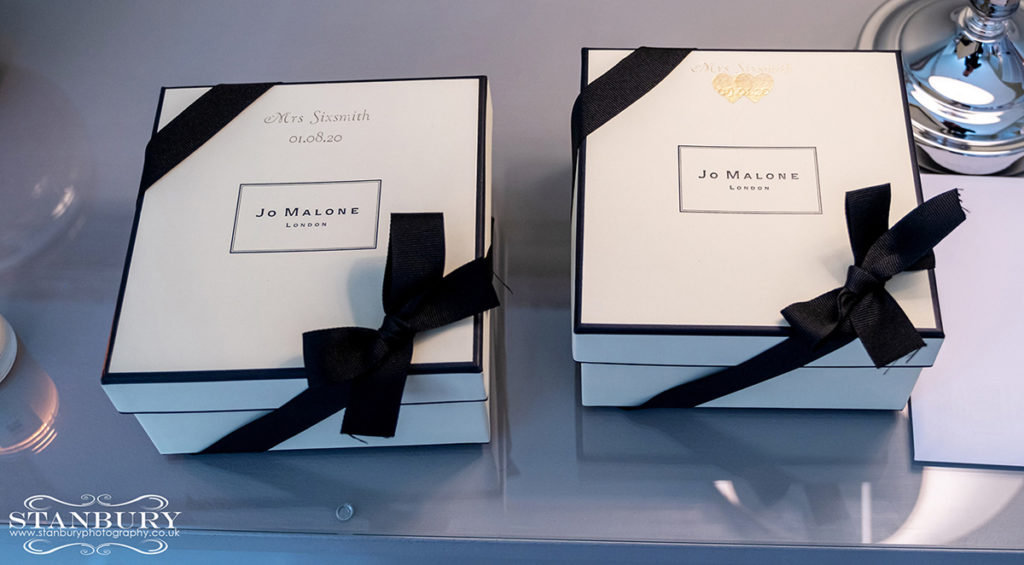 1 Flexibility on Budget 
Planning the perfect small wedding isn't necessarily about cutting the budget. With fewer guests, you may find that you have more budget per head, allowing the flexibility to indulge in those luxury items that make your wedding less ordinary. Small could still be the perfect wedding.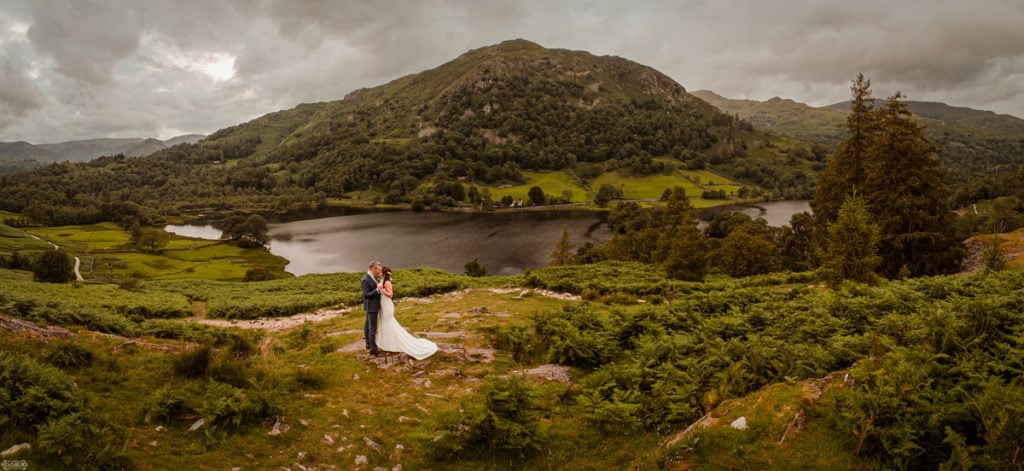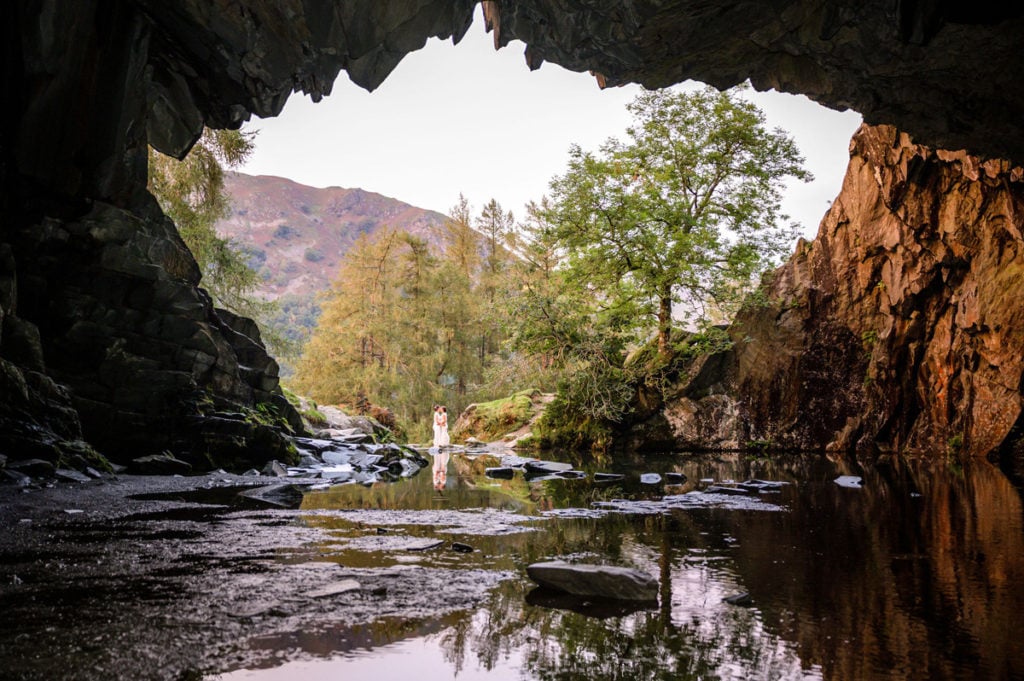 2 Flexibility on Location
With fewer guests to consider, you might find locations further afield and opt for a destination wedding. If this is something that appeals to you, think about what would make the perfect place for you to get married. This may be somewhere that holds unforgettable memories for you, a favourite holiday destination, or that idyllic place where you said 'I do'. It could perhaps be somewhere you have always wanted to visit.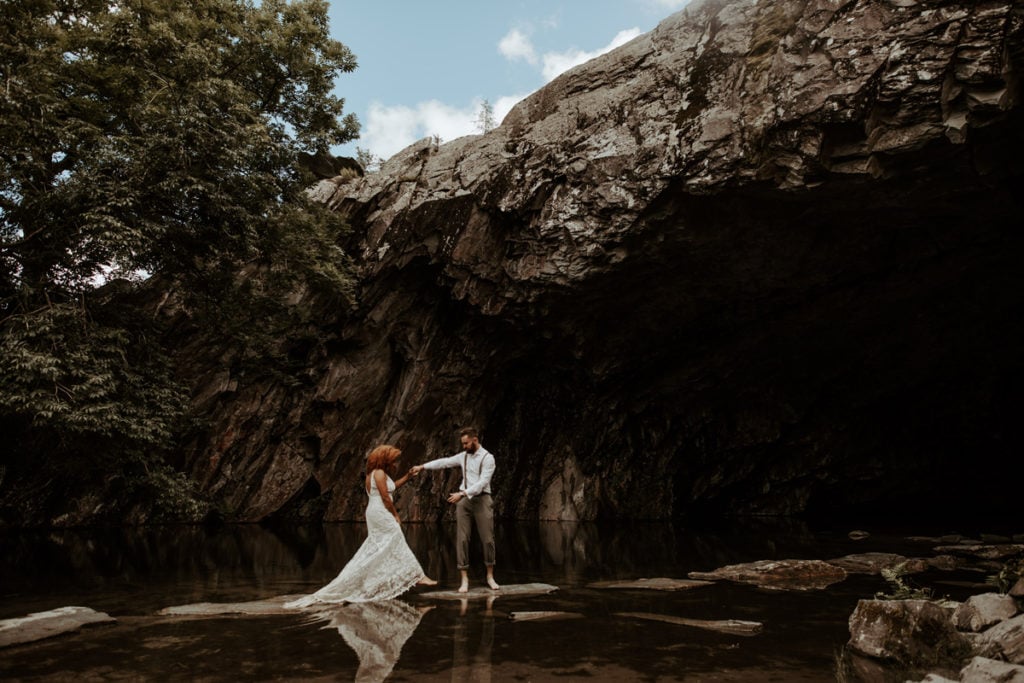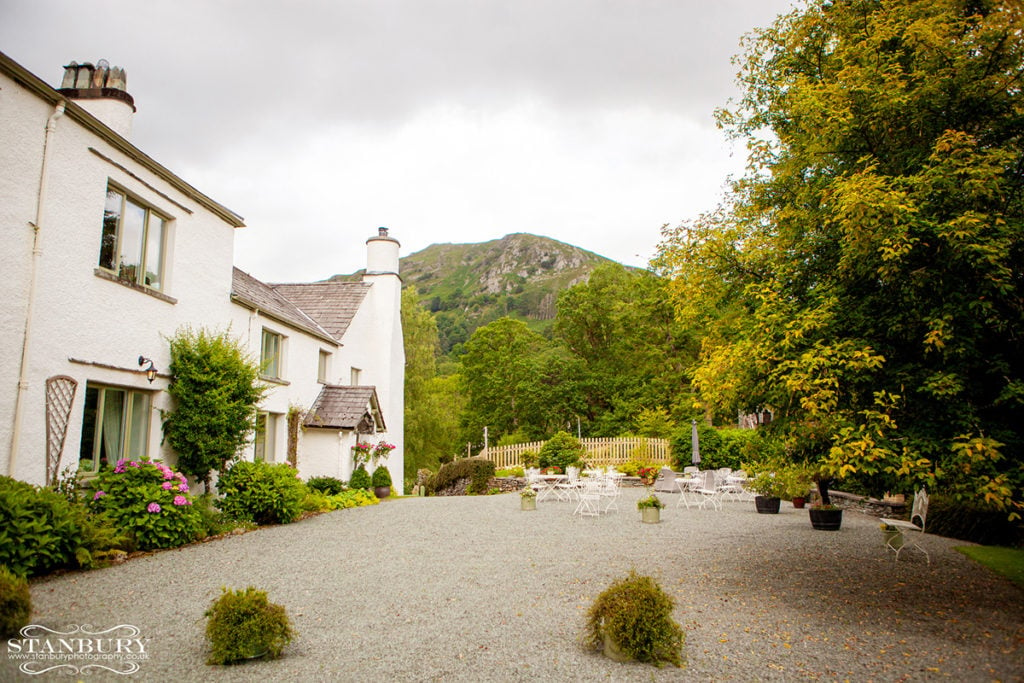 3 The Ideal Venue
Now you have a pinned down the location, it's time to start searching for your ideal small wedding venue.  
Size
Be sure to choose somewhere that fits your guest list perfectly. After all, you don't want to rattle round the venue feeling lost during your wedding. Instead of traditional venues like hotels, halls and exhibition spaces, look for more unique, unusual or quirky venues. 
Exclusivity
For smaller weddings you really need to consider your privacy. It's always better to find a venue that offers fully exclusive use. This means you get the whole place to yourselves. If you are looking for a relaxed, laid back kind of wedding, look for a venue with a real homely feel. Maybe one with some all-inclusive options for ease of planning. 
Licensed for Marriages
For a more relaxed day with no travelling in between, think about a wedding venue where you can have your civil ceremony and wedding reception in the same place. It is always a fresh idea to have various areas, so you can host different parts of your day in different places giving interest and variety to you and your guests? 
Outdoor Spaces
A big reveal for the wedding breakfast is always a great talking point, and you'll remember the gasps of your guests for years to come. Check if your venue can offer both outdoor and indoor ceremony locations. It's always a good idea to have a plan b if the weather isn't on your side.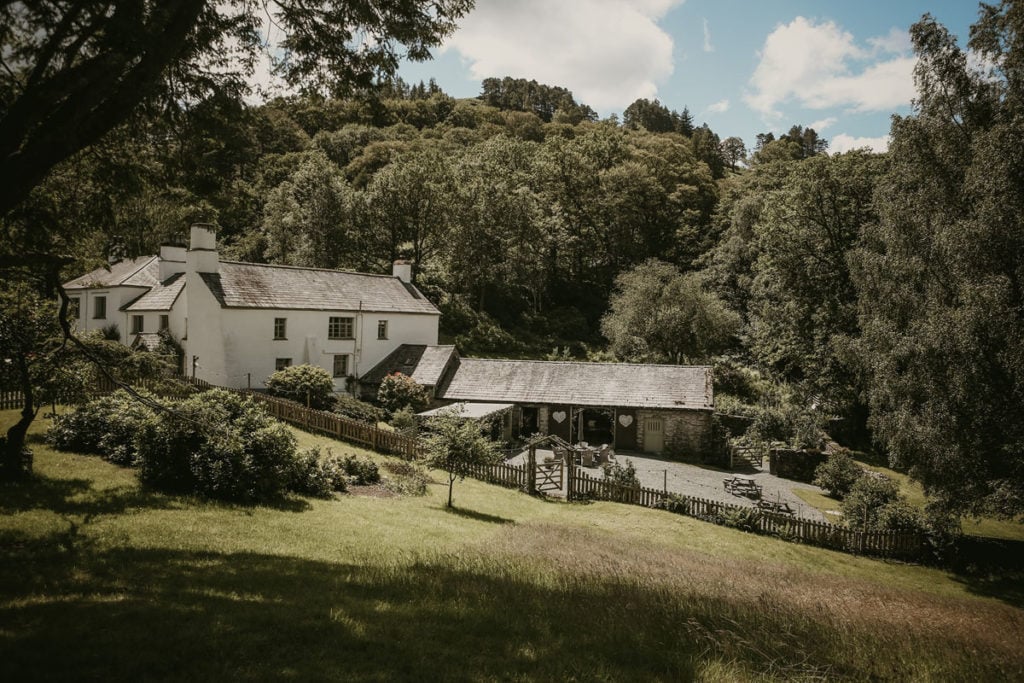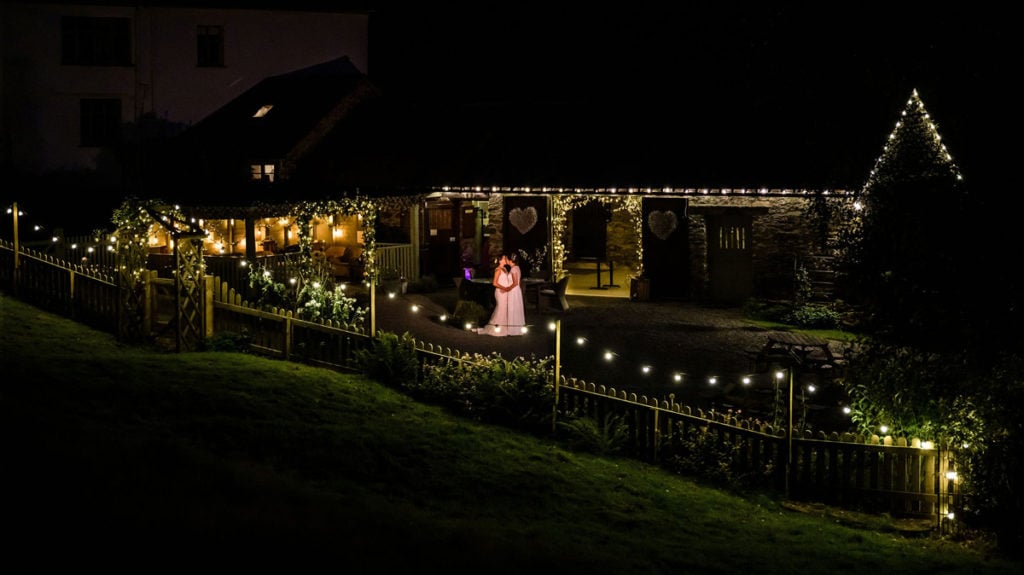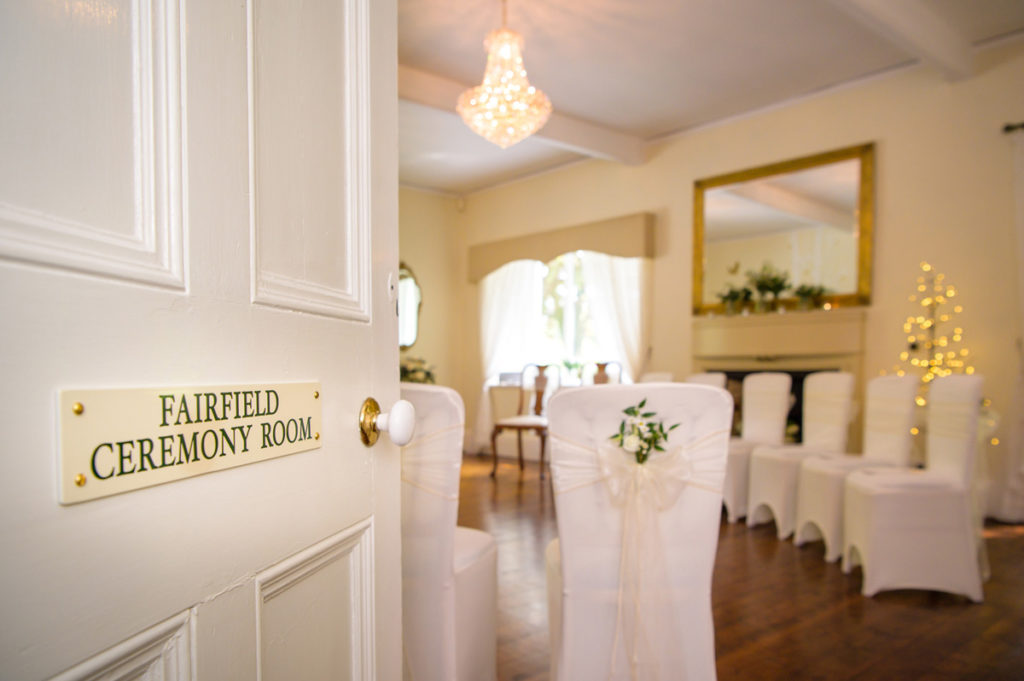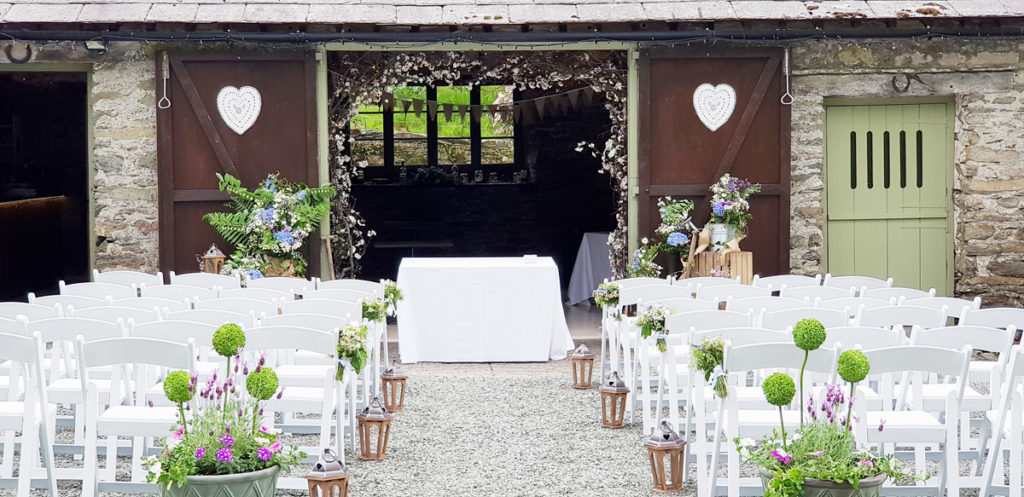 4 Wedding Planning Tips for The Guest List
The perfect venue for you will be the one small enough for your wedding but big enough to take your VIP list of your 'Nearest and Dearest', so how do you slim down that all-important guest list? 
Now you have chosen the perfect small wedding venue, and in a place that you love, it'ss now time to set about designing your guest list. Can you have a small wedding with a big family? Of course, you can! Although this can be a daunting challenge. 
How to Trim that guest list
Here are a few top wedding planning tips for trimming down your wedding guest numbers: 
i) List all the people from your phone that you have connected with during the last few months. These are more than likely your best friends and closest family – They are in!

ii) How well do you know each guest? Would you get offended if they didn't invite you to their wedding? No – They are out!
iii) If you were hosting an intimate dinner at home, would these guests be included on your guest list. Do you enjoy their company? No? – They are out! 
iv) Would you splash out treating these guests to a Michelin starred dinner at a restaurant? No – They are off!
Be selective. 
Your wedding day should not be about working the room, in the most significant event of your life. It should be about quality time with those you hold most dear and focussed on the 'here and now' – The best day of your life!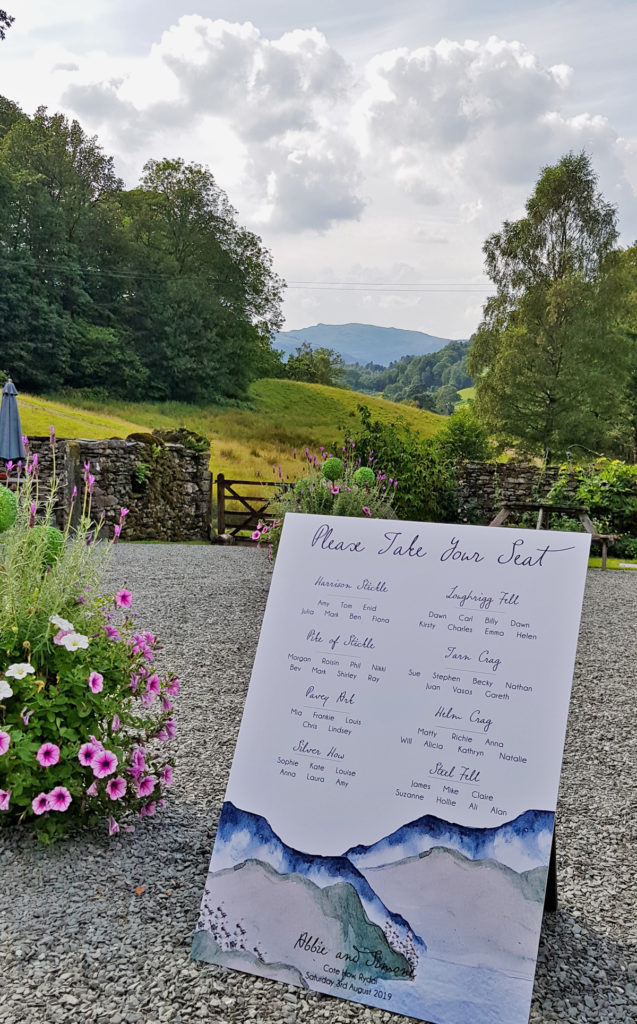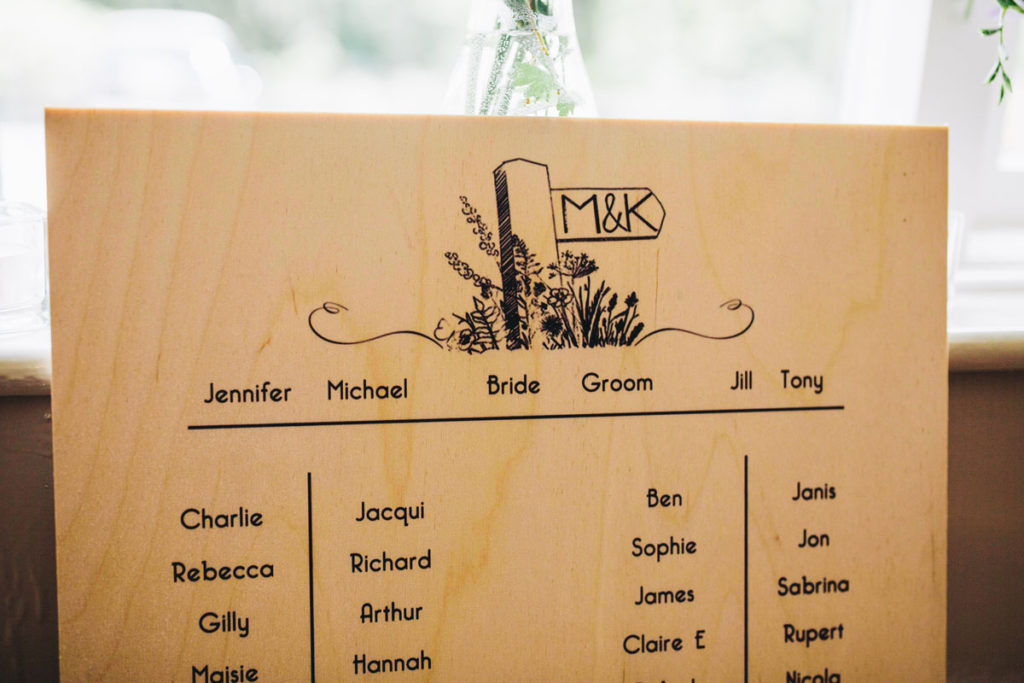 5 No Guest List
Of course, you may decide that 'no guest list' really appeals to you – the ultimate small wedding experience, where you simply focus on each other. A totally selfish and indulgent luxury elopement can still be at that all-important cherished destination and retain every aspect of a relaxed and magical experience. You can read all about our Luxury Elopement Weddings here.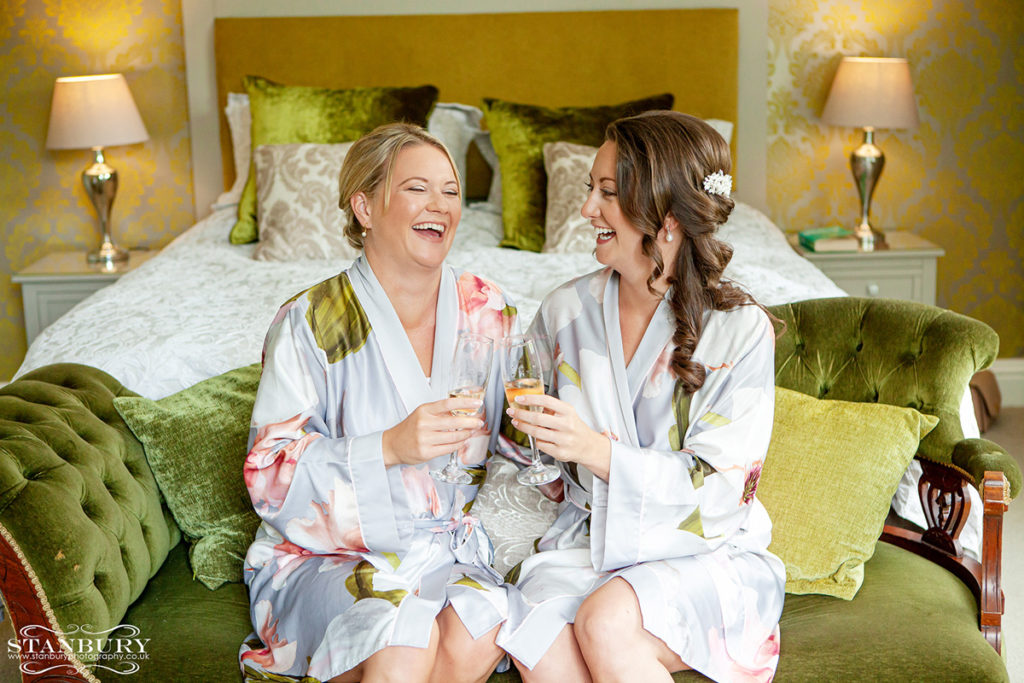 6 Proximity to Your Guests​
There are lots of small wedding venues to choose from. Many offer mid-week and weekend options both with or without onsite accommodation. This has a big impact on budget so you may need to consider the location of the venue relative to other off-site guest accommodation. Transport is also a key consideration. Will you require a car or can you walk to the wedding! 
It's also a lovely quirky idea to walk to your wedding!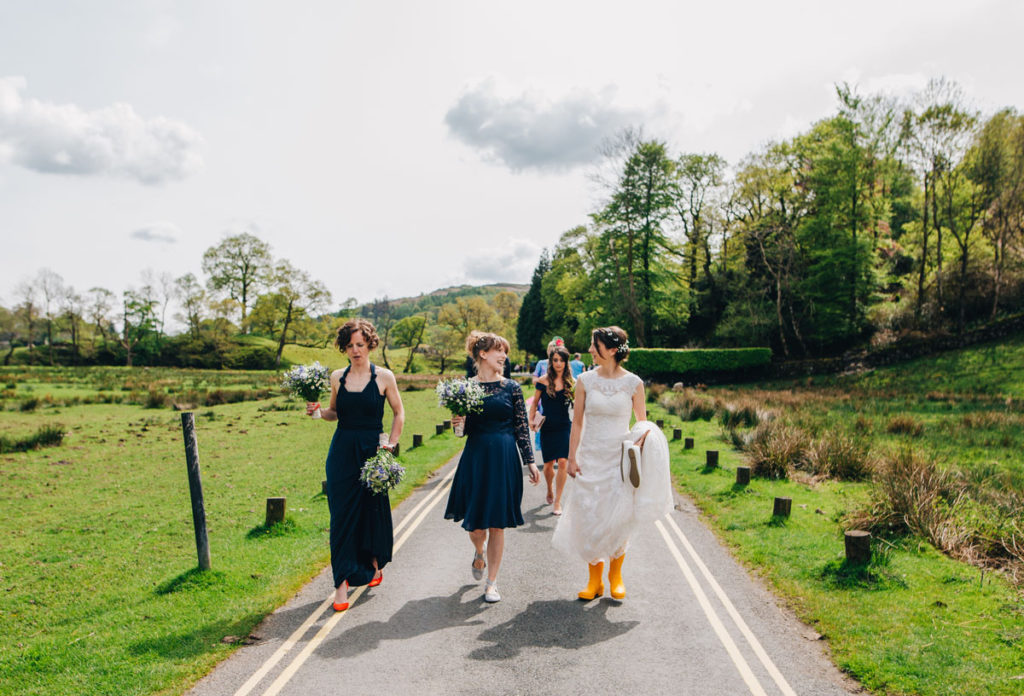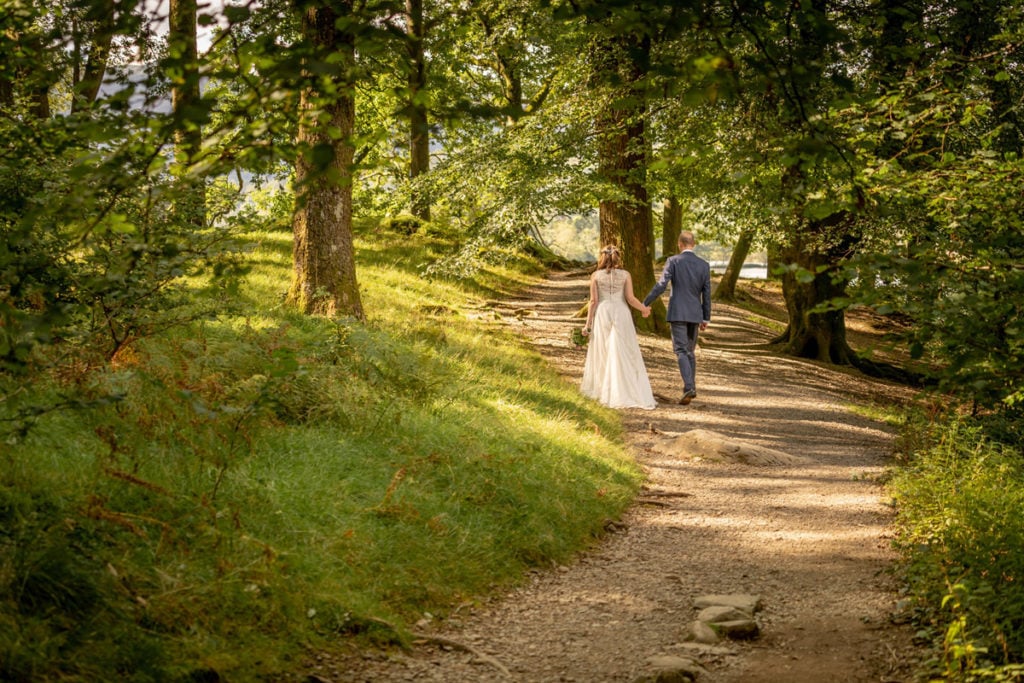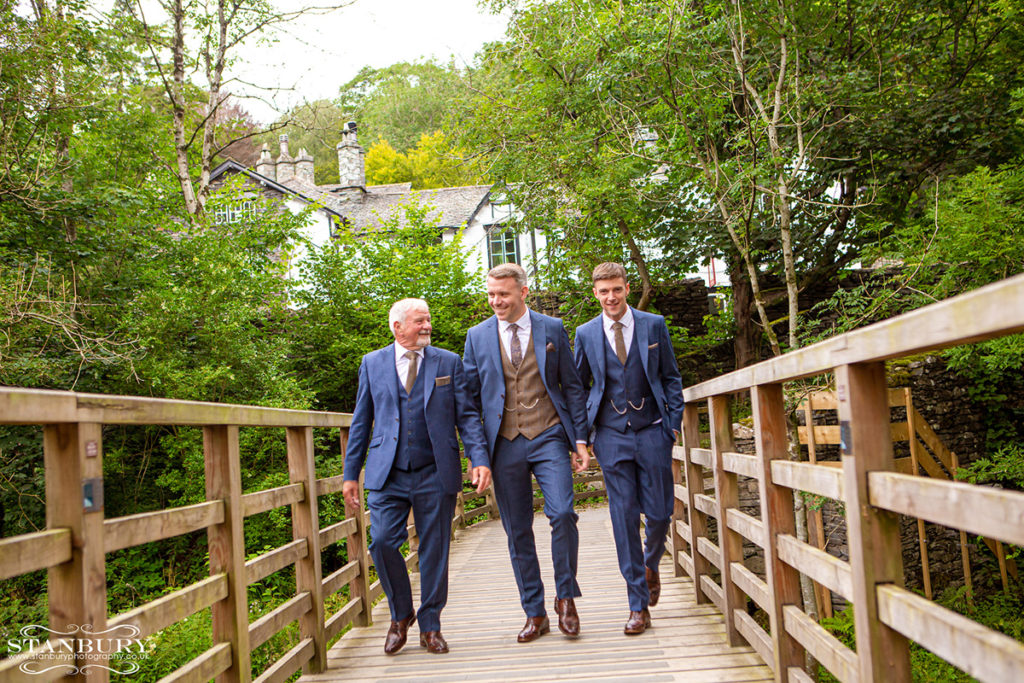 7 Local Accommodation
If you have chosen a destination wedding think about the local accommodation options for your guests? Are they within walking distance to the venue? Are you and your guests staying in the same place. Would you prefer some privacy on your wedding night?
Think about local attractions and things to see and do to enhance your guests' experience. Recommend some local activities, like places of interest and local restaurants. Maybe plan to do some activities together, either the evening before or the day after the wedding? Is everyone staying for the whole weekend or even the whole week as a holiday? Perhaps you could extend your wedding into your honeymoon?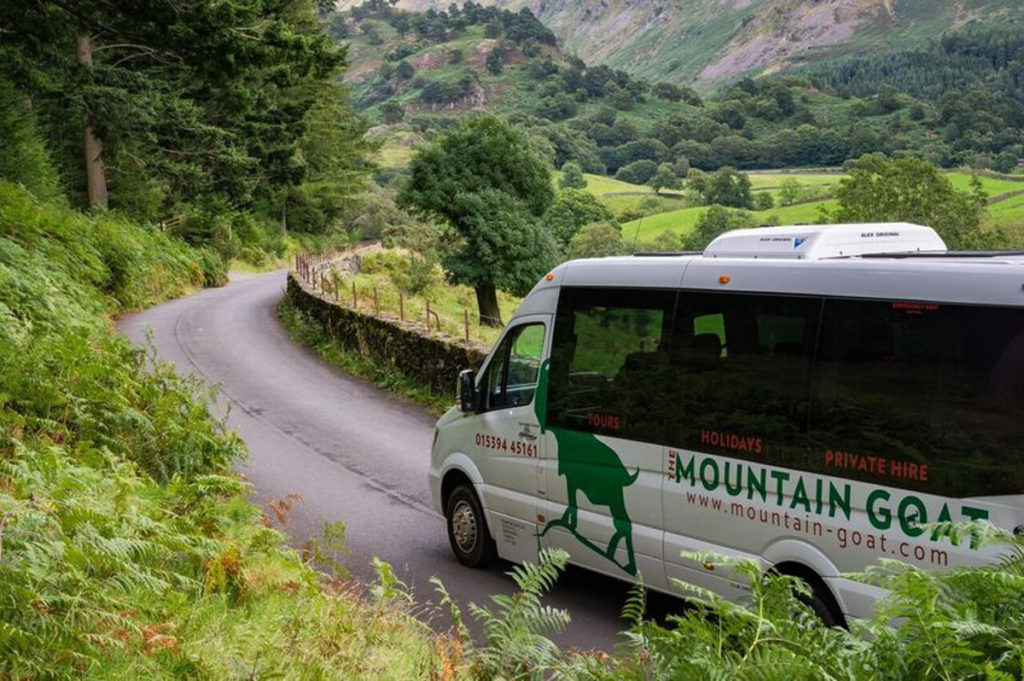 8 Build in time before the wedding
Spending meaningful time with your guests is a fantastic way to catch up on the latest gossip before the wedding. Particularly if you are planning a more extended stay. Consider a mid-week wedding, opting for a local self-catering cottage to build in extra time for relaxation and settling in can be great for calming pre-wedding nerves. It also gives spare time to consider group activities before the wedding as ice breakers. Here in the Lake District, many people opt for small private boat cruises or bespoke scenic tours by executive minibus. If your guests have never been to your favourite location before, think about how wonderful it would be to share some of your favourite spots with them.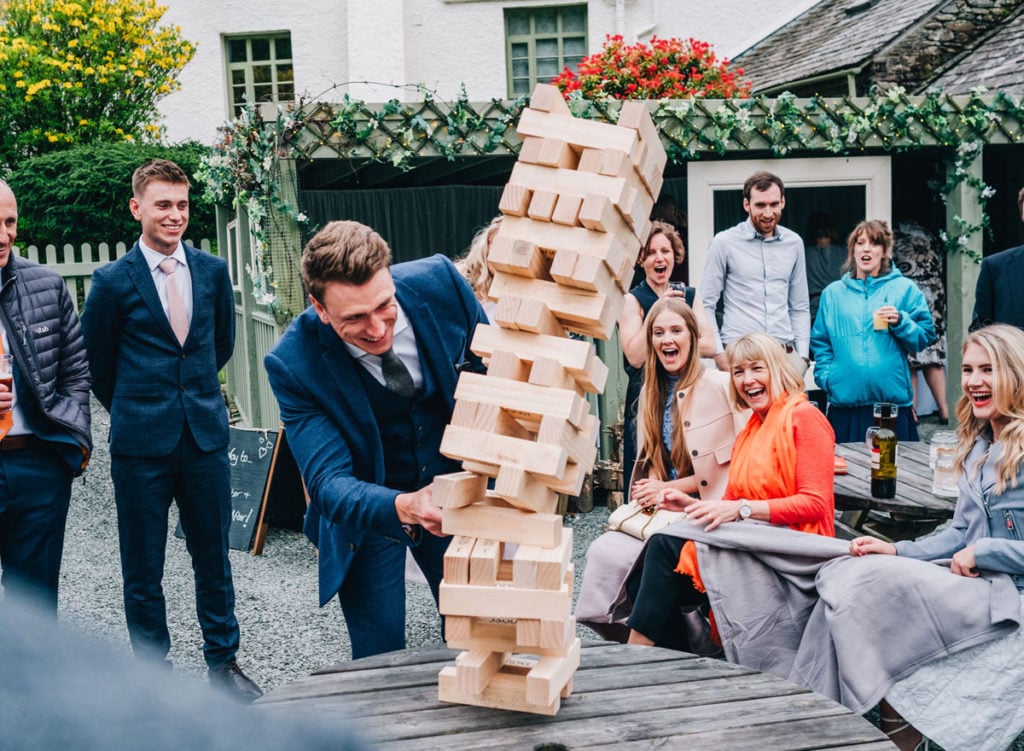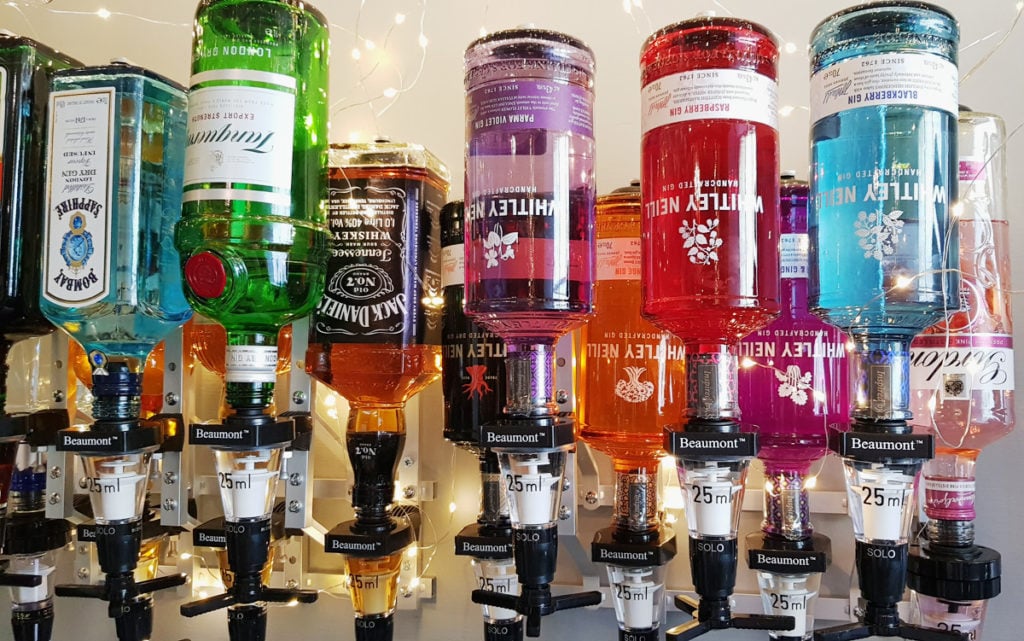 9 Add Some Personal Touches
See if your small wedding can offer you some quirky touches. Many small venues are operated by their owners. Usually more hands-on, they may provide you with more flexibility in the order and style of your day, perhaps an opportunity to add some fun, humour and personality into your special wedding day.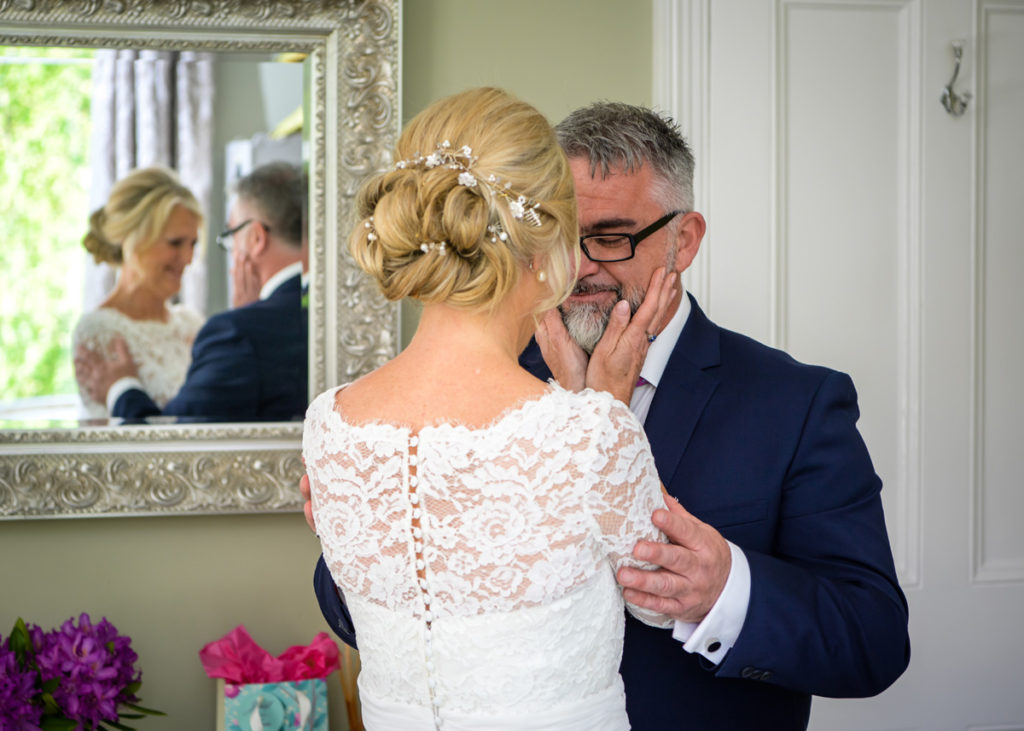 10 Rip up the Rule Book
Take this freedom to break with tradition and plan your own style of wedding. 
Do you need a formal bridal party? Bridesmaids and groomsmen. And are you going to be walked down the aisle? Maybe you would prefer to walk in together as a couple?
Have you heard of the "first look"? This is when you are both dressed and ready to go but take a moment in private to peek at your partner and have a few moments alone before the wedding. You then might choose to host the rest of the day together, walking down the aisle as a couple. 
Do you want speeches?
Or maybe a few casuals "thank you's"? Formal reception line ups or a toast and a quick thank you because let's face it. Everybody present knows your love story already, right?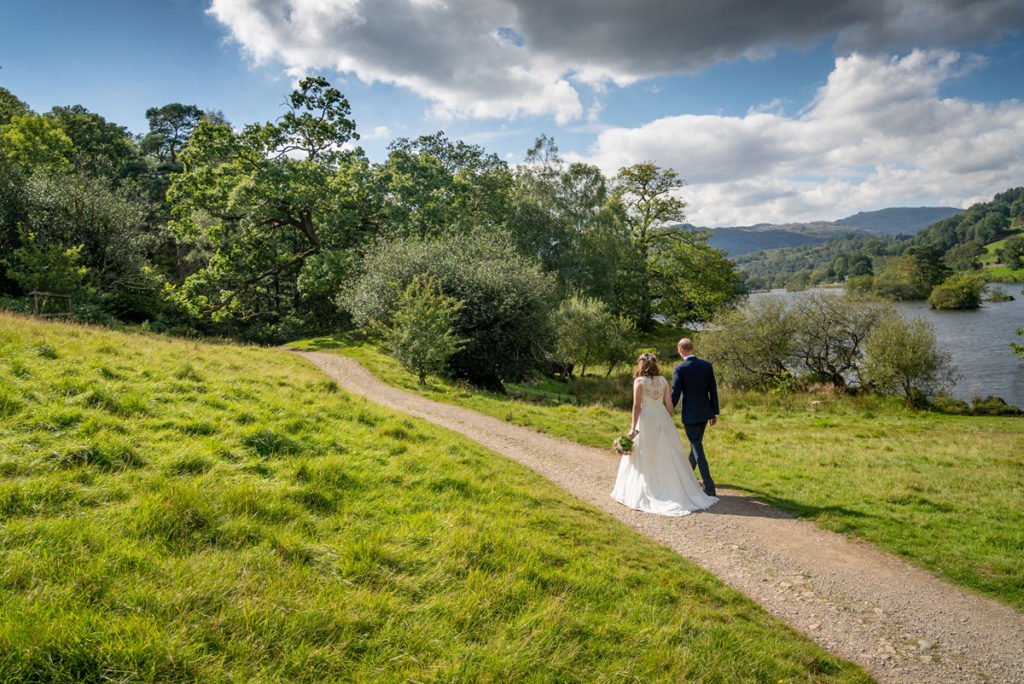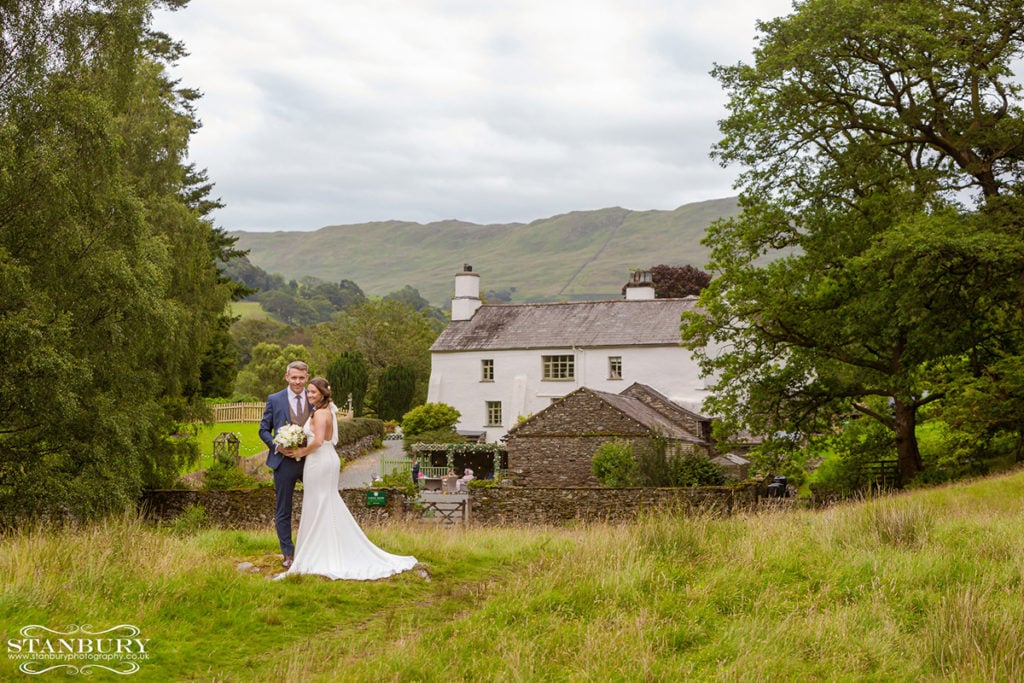 11 Get your Priorities Right
The main ingredients of a great wedding are indeed the food, drink and music. Think about how you can make each of these the very best they can be. Get creative and invite guests to add their own music tracks to your playlist.
Ditch the latest wedding 'must-haves', and put the money saved towards adding indulgent touches to the things that matter to you. Maybe you would appreciate a little live musician for different aspects of the day? You may feel that wedding photography is an essential aspect, and you could choose more the luxury options your photographer offers. Flowers are a real focal point of any wedding, and here you could indulge a little more, but then offer your table flowers as thank you gifts for your guests.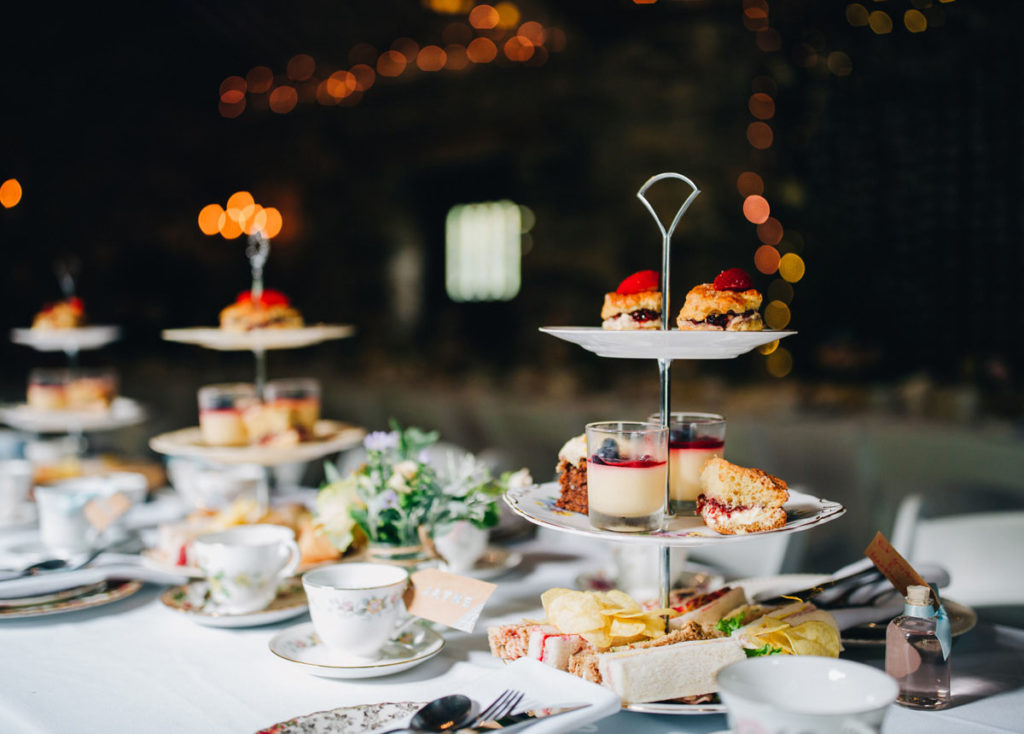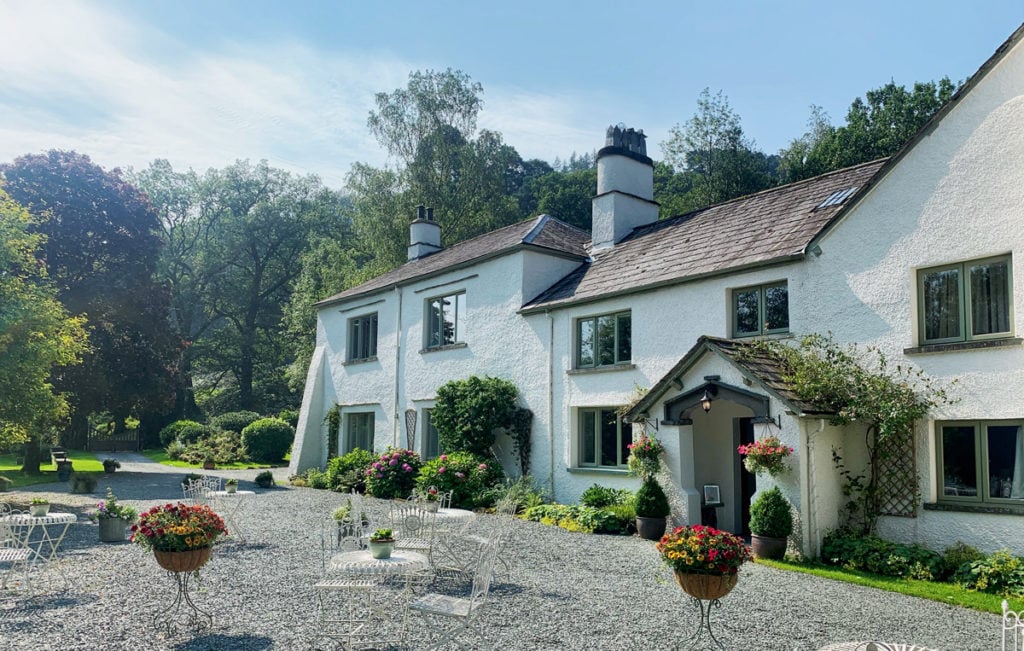 12 Are you a self-confessed foodie? 
Think about enhancing the food from the typical wedding catering to a more bespoke experience with fine-dining options. Guests could pick their own courses and design their own personal 5-course menu. If you like fine wines, don't choose the house 'red or white', instead, offer a selection of premium wines that are hand-picked to complement the individual menu courses. Maybe you would like a sustainable English theme. You could upgrade your Prosecco to an English Sparkling Wine rather than French Champagne.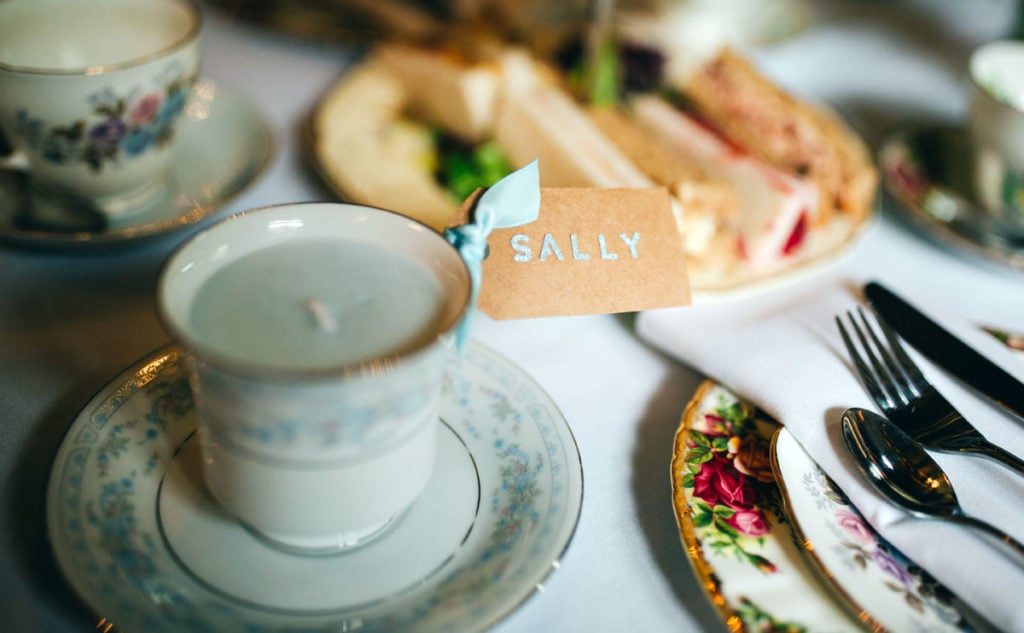 13 Creative ideas and treasures to keep forever
Having a small wedding doesn't mean wedding planning is less important. In fact, you will have just as much fun getting creative, but with less pressure as the numbers are lower. Practise making handmade decorations, place cards, table names, menus and orders of the day. A personal touch is always valued more by your guests over a high street purchase. If art is not your bag, you could splash out on having items professionally crafted for you with calligraphy or even hand-painted watercolours! 
Local gifts and delicacies are a nice touch and connect your wedding with its location. Here in the Lakes, we offer a stunning range of delicious Grasmere Gingerbread favours, bearing each guest's name. Splashing out on such touches are never wasted on a small wedding, as your 'select' guests are likely to be those that are most in tune with you. They will appreciate and treasure these touches and keepsakes forever.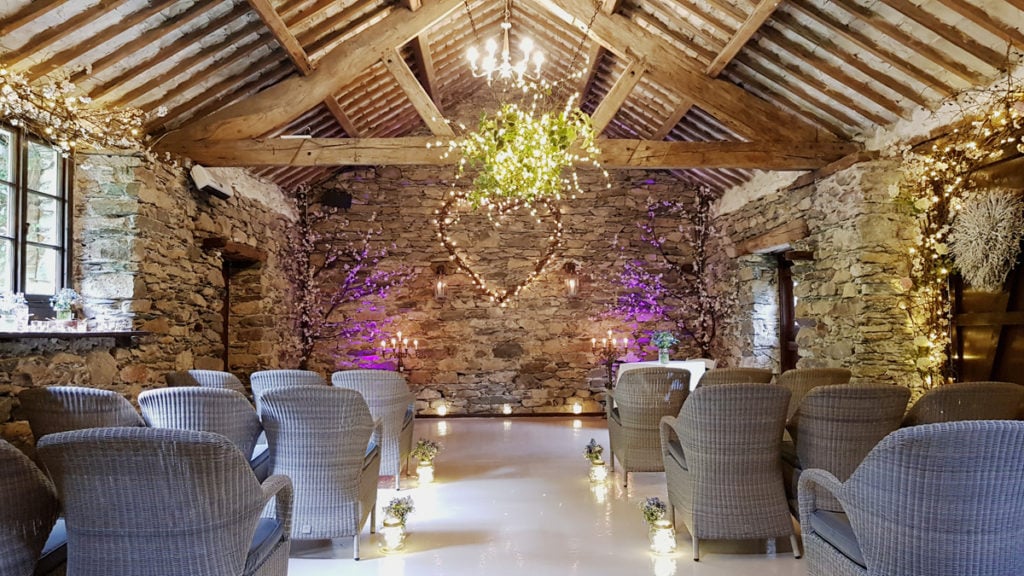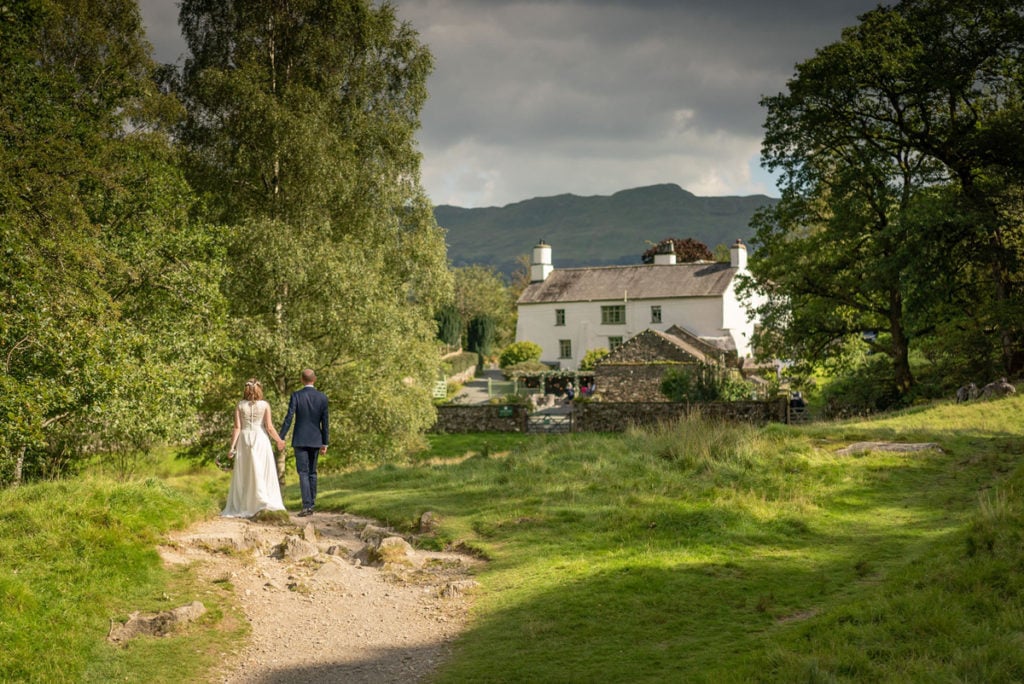 14 The Perfect Luxe Micro Wedding
Welcome to the new buzzword for weddings in 2020. You will undoubtedly be hearing this a lot more in the years to come as small weddings become more the norm.  
A Micro Wedding is a much smaller and more intimate wedding of around 20 people and focuses on the enhanced guest experience. For us, this is business as usual. Our average wedding size is, in fact, 20!
We really do believe that the smaller the wedding, the lower the pressure you experience, and the fewer nerves you are likely to feel. This all leads to a more enjoyable day for you.  
We have hosted many weddings over the years, both large and small. Without a doubt, our experience tells us that smaller weddings are by far the most relaxed and magical. They also add the extra special wow factor that your select guests will appreciate and deserve.
Cote How has always specialised in the small bespoke wedding. We believe these are more aligned with our unique wedding venue, our personable approach and relaxed all-inclusive ethos. 
Will our next small wedding be yours? Don't be afraid of putting a red pen through your guest list, it can be more enjoyable than you think!
Thank you for reading this blog with wedding planning tips all about how to plan the perfect small wedding.
Please leave a comment and share with those who may enjoy it too.
Thank you Caroline for your fantastic Wedding Planning Tips
Wow thank you so much Caroline. You have shared such amazing wedding planning tips with us and fabulous images of Cote How and how couples can enjoy their time with you. To help further I have written a blog about petite wedding cakes perfect for a small wedding
Luxury Wedding Cakes- Small And Perfectly Formed Wedding Cakes For Your Micro Wedding
You may also enjoy reading Caroline's blog, it is informative and inspiring and has the most fantastic images of weddings in The Lake District at Cote How
Links to:

Cote How Lake District Weddings – https://www.cotehow.co.uk/lake-district-weddings/small-weddings/

Wedding stationery – Lily and Jacks Paper Studio https://www.lilyandjacksstudio.com/
Mountain Goat Luxury Lake District tours – https://www.mountain-goat.com
Photographers:

Simon Hughes – https://www.simonhughesphotography.uk/cote-how/
Rachel Joyce – https://www.racheljoycephotography.co.uk/caroline-and-clare-cote-how-wedding/
Tom McNally – https://www.weddingphotographylakedistrict.co.uk/
Stanbury photo – https://www.stanburyphotography.co.uk/
Jenna Carpenter – https://www.jennacarpenterphotography.co.uk/weddings
Jo Greenfield – https://jogreenfieldphotographer.com/blog/-c-ot-e-h-o-w-